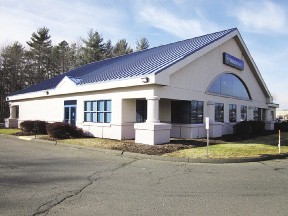 Webster Bank, 50 Freshwater Boulevard - Enfield, CT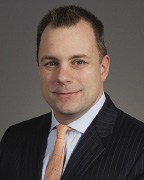 Bob Horvath, Marcus & Millichap Real Estate Investment Services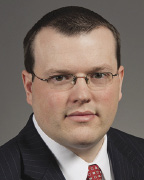 Todd Tremblay, Marcus & Millichap Real Estate Investment Services
Bob Horvath and Todd Tremblay of Marcus & Millichap Real Estate Investment Services have brokered the following two deals: Webster Bank located in Enfield, CT & Taco Cabana located in Georgetown, TX.
Webster Bank, located at 50 Freshwater Blvd., is a 6,816 s/f building. The property closed at a CAP rate of 5.9 and a sale price of $5.847 million. Horvath and Tremblay represented the seller, O. E. Limited Partnership and Glen Kunofsky and Judson Kauffman of the Manhattan office represented the buyer, Henry Blumner. The original lease was signed on May 26, 1987. On March 23, 2007 Webster Bank extended the lease term for a period of 20-years to March 31, 2027. The property is located along the main retail corridor traveling through Enfield. Nearby national tenants include: CVS Pharmacy, Advance Auto, Costco, Denny's, Dick's Sporting Goods, Dollar Tree, Friendly's, Home Depot, JoAnn Fabrics, McDonald's, Outback, Sears, T.G.I. Friday's, Mobil, Target, AutoZone and Wendy's.
Taco Cabana is located on West University Ave. (State Highway 39). Taco Cabana closed at a sale price of $2.25 million. Horvath and Tremblay, represented the seller, 1007 West Avenue, LLC, as well as the buyer, Mansoor Ali Virani.
Taco Cabana signed the original 20-year lease on May 30, 2008 which includes (4) five year option periods. In addition, there are 1% annual rental escalations scheduled in years 11 through 20. The 4,201 s/f property is an out-parcel to the Wolf Ranch Town Center, a 665,000 s/f open-air regional shopping center. The center is anchored by numerous national stores which include: Target, Kohl's, Ross, Old Navy, TJ Maxx, Pier 1 Imports, Best Buy, DSW, Pet Smart, Office Depot, Michael's and offers over 40 specialty shops and restaurants.
With over 1,300 investment professionals located throughout the United States and Canada, Marcus & Millichap is a leading specialist in commercial real estate investment sales, financing, research and advisory services. Founded in 1971, the firm closed over 6,600 transactions in 2013 with a value of approximately $24 billion. The company has perfected a powerful system for marketing properties that combines investment specialization, local market expertise, the industry's most comprehensive research, state-of-the-art technology, and relationships with the largest pool of qualified investors.