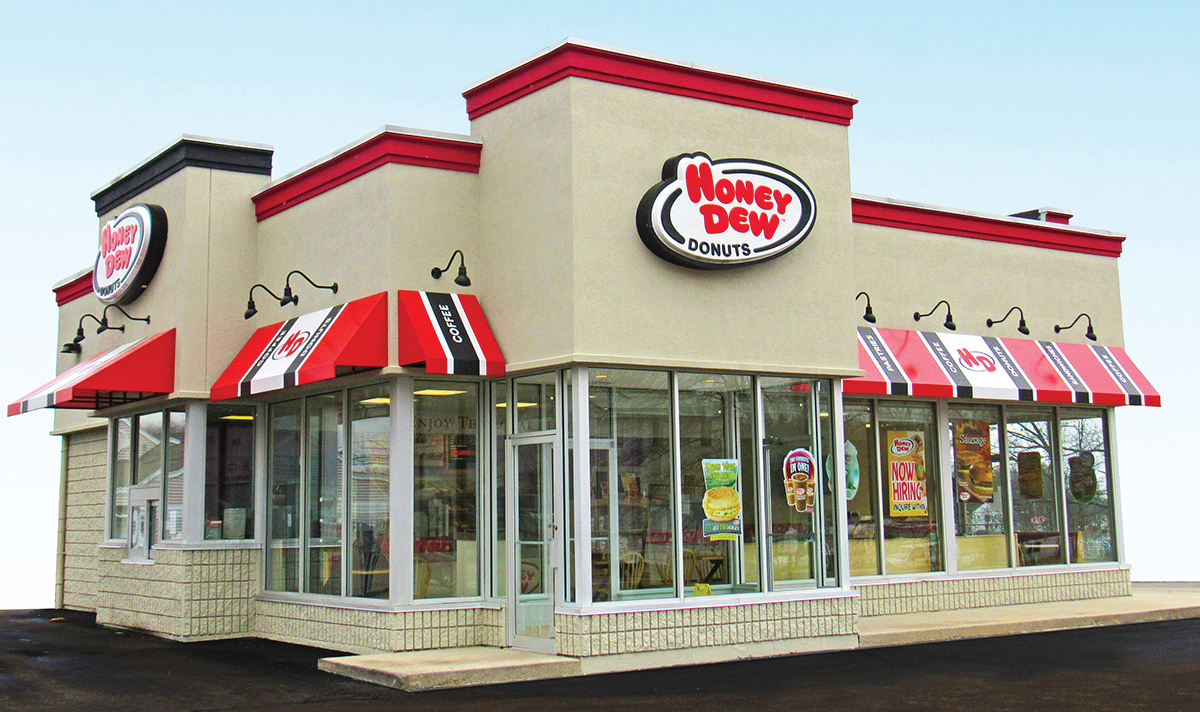 North Providence, RI Bob Horvath and Todd Tremblay of Horvath & Tremblay have completed the sale of the ground lease to a new Honey Dew Donuts. Horvath & Tremblay exclusively represented the seller and procured the buyer to close the transaction at a sale price of $860,000, a 5.8% cap rate.
The newly constructed Honey Dew Donuts is located at 1113 Mineral Springs Ave. The Honey Dew Donuts building is currently under construction with the store expected to open and the ground lease anticipated to commence in December. The property will include a drive-up window and ample parking. The Honey Dew Donuts lease term is for 15 years with two, 5-year tenant renewal options. The ground lease provides for a minimum 5.0% rent increase every five years during the initial term and at the start of each option period.
The new Honey Dew Donuts is located at the corner of Mineral Spring Ave. and Cooper St. on a busy roadway connecting residential North Providence with the heavily traveled Rte. 146. The property is set at the signalized intersection across from a Stop & Shop supermarket.