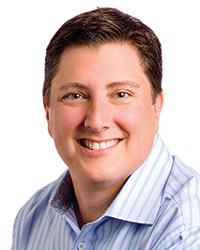 Harry Wheeler, Group One Partners
The New England hospitality design market is experiencing a booming trend of hotel development in secondary Boston area markets and promising tertiary submarkets in other New England states like Maine, New Hampshire, and Rhode Island. What is driving this movement?
Major urban centers have higher market rates, aggressive competition, and limited development opportunities – creating high barriers to entry and lower return on investment for investors. Submarkets offer a desirable alternative to getting priced out of major urban centers. Some of the many benefits of developing in submarkets include increased opportunities for hotel development, lower barriers to entry, and the ability to provide an authentic and unique hotel experience that today's travelers are craving.
Let's dive further into what this means for the hospitality design community and take a look at which New England areas are capitalizing on this movement.
Lower Barriers to Entry
In recent years, urban revitalization in outlying areas surrounding major cities has created an array of opportunities for the lodging community. These once overlooked submarkets are now attracting stakeholder attention due to more realistic price points and increased opportunities to purchase assets without the challenge of bidding against larger buyers with deeper pockets. Ideal characteristics of these submarkets include easy accessibility to their bigger city centers, lower levels of congestion than a primary market, and authentic retail, food, and beverage offerings that are reflective of their culture, population, and history. The move to submarkets outside of the major urban core is opening up a whole new world of destinations to visitors, usually at a lower price point than hotel options at top destinations, and without forcing the submarkets to forsake their natural charm. In fact, quite the opposite is true. This brings us to hyper local demand among today's hotel guests.
Hyper Local Demand
Modern day travelers want an authentic and unique hotel experience that adequately reflects the area in which they are visiting. This is propelling the growth of boutique hotels that celebrate their place in the world, not what they think others want them to be, or that mimic the allure of other top destinations. Guests are increasingly gravitating toward properties with locally sourced design elements, food, and beverage options. And, a place with a sense of personality where it feels like every design element has been hand-chosen by a person, not by a committee. Offering guests a connection to their surroundings through community spaces like bars and lounges and interactive common areas has never been more important as guests continue to consistently crave cultural immersion while away from home. Providing travelers with a complete experience, not just a design, allows them to appreciate authenticity in a world that too often seems repetitive.
As we think about our own New England backyard, let's take a look at which areas are taking advantage of the submarket interest and development movement.
Emerging Boston Submarkets
Boston area communities like Alewife, Chelsea, and Revere to name a few, are welcoming opportunities for increased expansion through submarket development. In fact, attracting large-scale development was included in Revere Mayor Rizzo's 2015 fiscal year proposed budget in an effort to improve economic development and job growth. Hotels play a vital role in helping to strengthen and revitalize city neighborhoods and communities, and to offer stability and transformation of the economic, physical, and social environment of the area.
The Vanguard at Waterfront Square in Revere is one example, which includes hotels, residences, offices, and retail space with public plazas and lots of open space. And take Alewife, with its recent housing boom over the past few years, leading to more than 1,000 luxury apartments, office developments, and more high-end apartments to come in the near future. Last but certainly not least, let's not forget Chelsea. Within this city is an extraordinary level of development during the past 20 years, which has revamped its status and includes 33 major projects and a total of six hotels.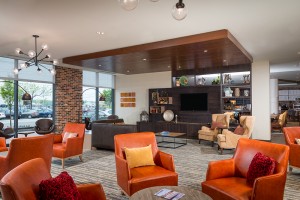 Promising New England Submarkets
Portland, Maine, Portsmouth, N.H., and Providence, R.I., come to mind as three of the ripest New England markets to recently experience an influx of new and renovated hotel properties. In Portland, Maine, the last two years has brought hundreds of new hotel rooms to the downtown area. Despite concern that the Portland market is becoming oversaturated, developers still consider the Portland waterfront an ideal area to build. Group One has recently been involved with the Residence Inn by Marriott in the city's historic Old Port District and the Marriott Courtyard Portland in the city's downtown/waterfront area as well as several other new development projects. In addition, we are in the planning stages of new upscale / luxury mixed use projects along the city's waterfront. With this influx of new supply, projects in the planning stages and constant growing demand generators, Portland will continue to be a growth market for years to come.
Providence, R.I., has also seen a boom in hotel projects of late. Just announced there are close to 600 rooms in the development stages for Downtown Providence to be delivered in the next 18 months which is more new supply than has occurred in the past several years!
The Move Outside
As tourism continues to pick up in peripheral areas outside of major urban centers like Boston, as one example, the lodging needs within these submarkets and the surfacing of new submarkets around the world will continue to expand. It is up to us as smart hotel owners, operators, designers, and developers to look for opportunities in areas that make sense, while customizing our properties to provide guests with a unique, tailored, and personal experience throughout their stay.
Harry Wheeler AIA, NCARB, LEED is a principal at Group One Partners, Inc., an award-winning hospitality design firm based in Boston that specializes in architectural, interior design, and purchasing services for hospitality properties.
Wheeler is a registered architect in more than 15 states and a member of numerous architectural, lodging, and marketing associations.
For more information visit www.grouponeinc.com or email Wheeler at [email protected]