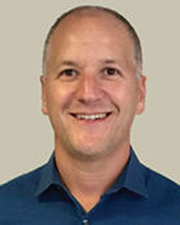 Affordable housing programs are paramount to offering a better-quality life and financial stability to so many people across N.E. Frankly, this is true for many other metro areas across the country – as living costs rise and wages don't keep up, affordable housing needs are growing. Property managers increasingly turn to the segment as an area in which to expand their residential portfolios. Some might be looking to do this simply because of personal missions or an interest in helping their communities. Others might be looking to move upmarket, and, as a result, are looking for opportunities to gain more experience and knowledge within the space to win business from affordable housing developers or large investors. No matter the reason, the recipe for success stays the same, and it requires a lot of education (and tech). Shifting towards management of affordable housing is no easy switch to make. It requires specific expertise. One of the biggest challenges is staying updated on affordable housing program regulations, making sure on-site staff are continuously trained and following regulations. Both domain knowledge and the latest tech innovations are vital to maintain compliance while keeping operating costs down.
Tackling the Learning Curve: Unlike market rate residential housing, managing affordable housing is much more complex. There are seemingly endless and ever-changing regulations that property managers must stay compliant with (or risk serious fines). Many new affordable housing developments are blended with multiple sources of financing and have layered programs like LIHTC, Home funds, or HUD project based rental assistance. A first step is to take formal coursework on how manage affordable housing programs. It's also important to get involved with trade organizations, like National Affordable Housing Management Association (NAHMA) or National Council for Housing Management (NCHM). These organizations have formal certifications and regional conferences that are a helpful resource to understanding federal and local regulations that apply to affordable housing programs. This background knowledge is a must. Making sure the tenant meets the program requirements is an affordable housing manger's number one job. They can be subject to huge penalties if they move in a prospect who isn't really qualified or miscalculate the tenant's a rent. With conventional housing, finding tenants to fill open units is a big challenge and a big part of property manager's value proposition. With affordable housing properties, finding tenants to fill a unit that's below market rent is unsurprisingly, rarely an issue. Ensuring and documenting that tenants meet the affordable housing program requirements is the difficult part. It's important to then get certified in affordable housing. This helps owners and property management companies avoid risk in future.
Getting a Helping Hand from Tech: The real estate industry, in general, has been slower to adopt cutting edge technologies than other sectors, but there has been proven value-add of digitizing real estate, via cloud software, in so many different aspects of business. The same is true for the affordable housing segment. An electronic system of record helps property managers to maintain compliance with local affordable housing program regulations. These electronic systems essentially store all the information (including calculations and rules, income limits and rent limits, documentation) that property management teams will need to access, giving much more visibility into what's happening at the site level and enabling more seamless communications across multiple sites. The technology acts as a true risk mitigator in this scenario. With so much information to handle, on top of all the other responsibilities of a property manager, having a business partner in technology is critical to a swift and successful transition to managing an affordable housing portfolio. Reducing the possibility of human error in this housing segment, with so many added factors, like monitoring for changes in regulations or requirements, makes technology a necessity in navigating it.
Jerry Cohen is lead product manager, affordable housing at AppFolio, based in San Diego, CA.