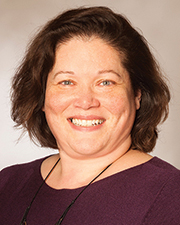 Boston, MA Barkan Management Company has promoted Cynthia Howe to vice president. Since 2016, Howe has served as general manager of Barkan Compliance Solutions and as a senior account executive for Barkan Management Co. She will continue in her dual capacity, managing the company's consulting services for the public and affordable housing sector while assuming her new role as vice president at Barkan Management.
"My goal is to provide comprehensive compliance assistance and expert oversight tailored to our clients' specific needs, which can include tenant certifications, auditing and oversight, and even full service management," Howe said.
Since joining the company as general manager of Barkan Compliance Solutions (BCS), Howe has proven herself on every level. She has grown the BCS client management portfolio and has spearheaded numerous initiatives to ensure compliance requirements across all our affordable properties.