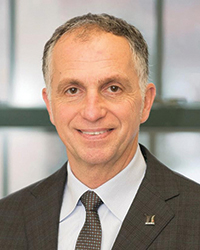 Canton, MA Woodcraft Designers & Builders has appointed Francis Iaccarino to the position of vice president, project management.
Iaccarino joins a fast-growing firm and brings immense experience and strong industry name recognition to his new role at Woodcraft.
After graduating with a Bachelor's Degree from Clark University, and preparing to enroll at Suffolk University to earn his MBA from their Sawyer School of Management, he started his own business, World Distributors, which he ran for 10 years. Subsequently, he spent more than two decades at his family business, Iaccarino Millwork, a millwork shop located in Boylston. Iaccarino served as the company's president from 1999 until its closing in 2012. Most recently, he served as executive vice president at Davis Architectural Woodworking, Inc., in Boston. He also launched The Family Firm Institute, an organization which speaks to the issues of family businesses.
His other industry experience includes leading a new initiative within Shawmut Design and Construction, Boston, where he managed the development of a world-class subcontracting division.
Lukasz Wasiak, managing partner at Woodcraft, said, "We are very pleased to welcome Francis to our Woodcraft family. He has an excellent reputation in the industry for his skills in project management and in strengthening and developing relationships with clients."