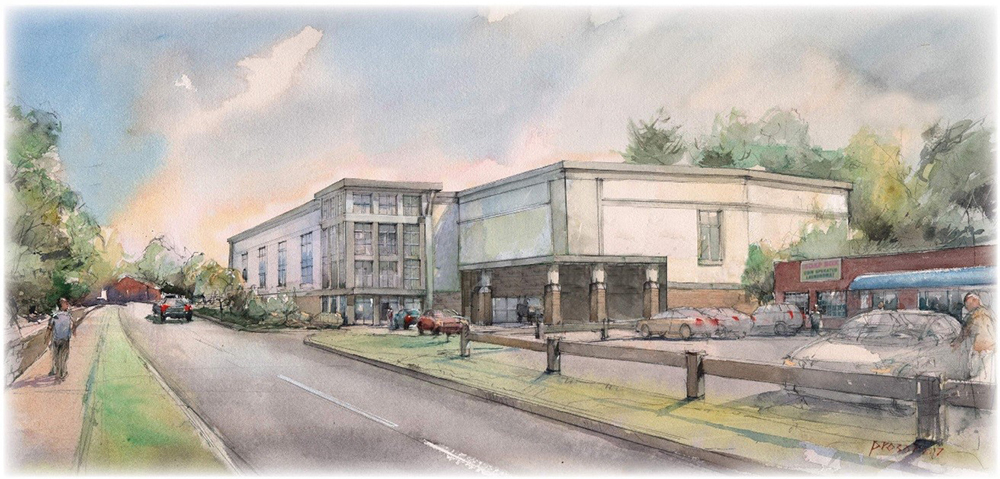 Stoneham, MA Integrated Builders has been selected as the construction manager for a 120,000 s/f self-storage facility. The work will be performed on behalf of owner, Jumbo Self Storage, LLC. Integrated Builders' team includes project manager Dean Kelliher, project superintendent Jeff Seaman, and assistant project manager Barbara Frazier who will implement the design of architect BL Companies.
Stoneham Self Storage will commence with extensive site work and shoring. Integrated Builders will be challenged as the team must build into the side of a hill and erect 30-foot-high concrete retaining walls. The facility will be constructed with a structural steel frame and insulated metal wall panels, while split face block will be installed around the lower exterior. It will stand three-stories tall and include a full basement. The interior will house 1,000 temperature-controlled storage units that are accessed through commercial sliding doors and an elevator in the front entrance area. The first level will include reception for sales and administration, and all three levels will include individual storage lockers. Integrated Builders will install a fire protection system throughout the building.
In addition, landscaping and irrigation will be installed around the perimeter to enhance curb appeal. Last, a small parking lot will be paved for staff and customer use.
The new self-storage facility is located at 54 Montvale Ave. at the former Montvale Plaza. It is located off Rte. 93 making it a convenient location for customers in the North Shore region.