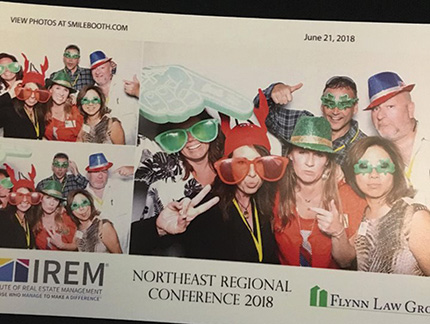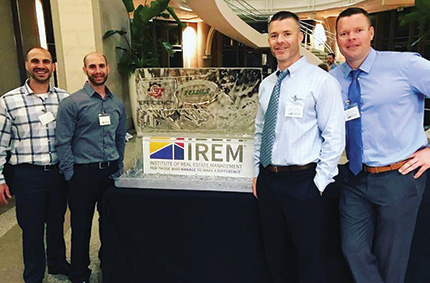 Boston, MA Institute of Real Estate Management Boston, Connecticut and Rhode Island chapters hosted 2018 Northeast Regional Networking event on June 21 at Morton's The Steak House.
With over 260 members and industry partners in attendance what a great success it turned out to be.
As the leaders of the IREM's Northeast Region learn more about how to become an Effective Chapter Leaders, Growing Membership - Recruiting, Engaging, Retaining Delivering Relevant Chapter Programs and succession over at the Seaport World Trade Center, Boston.
To unwind we invited all the attendees to a amazing networking event where they met new and old friends and colleagues from the industry.
With lots of fun things we did at the networking event just to name a few things that happened the members and partners got to share ideas with other chapter leaders meet up with new and old colleagues.
The party included Music by Bob Phillips, fun photo booth by Pattison Photography; giveaways donated by IREM Boston, Connecticut and Rhode Island chapters, ice sculptures Craig McConnell, New England theme candy station, filet mignon carving station, New England clam chowder station, many donated raffles items, cocktails and lots of networking!
A portion of the proceeds benefit the IREM Foundation
The IREM organizations Industry Partners who help make this networking event a great success .
Thank you to all the sponsors and for all your continued support! 24 Restore NE, Efficiency Plumbing & Remodeling, Flynn Law Group, Hynes Landscaping Inc., Knollmeyer Building Corp., NOREL Service Co., Inc., Pro-Care, Inc., Renoviso, Servpro of Boston, Smart Coats Painting & Remodeling, Swerling Milton Winnick Public Adjusters, The Best Answering Service, New England in Touch, The Norfolk Companies and Turk & Quijano, LLP.
Raffle prizes donated by: Lia and Gregg Jenner, The Simon Companies; Kelley and Walter Hannon, IREM Boston; Tracey and Richie Brooks, IREM Boston; Karen and Bob Cuttle, IREM RI 88; Colleen Costa, CPC Management; Candyce McKoy, Peabody Properties; Neilie Sequeira, Wingate Management; and Conklin Office.
Save the Date: IREM Annual Charity Golf Tournament July 23. Contact IREM to reserve your foursome.