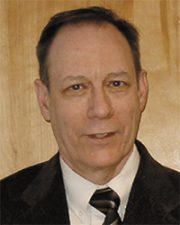 Increasingly the idea of technology replacing the appraiser has become a source of speculation. A recent article by Joe Light on Bloomberg.com addressed the question. He states that "advances in big data and computing are helping automation creep into knowledge-based professions, threatening to knock off jobs in much the same way robots have been doing at factories for decades."
There is no question that technology is changing things. Technology is slowly and steadily taking jobs. Even the lending community is feeling the impact of technology reducing the need for some jobs. Through the year's technology involving computers and software programs, then ATMs and now on-ling banking apps have increased speed and efficiency and reduced the need for some jobs in the lending community. On-line banking allows for deposits, money transfers and even loan applications. Now we are seeing totally on-line banks that do not have any physical branches. Even cab drivers and truckers could be impacted by driver-less vehicles and delivery services by Amazon's plans for using drones to make deliveries. It would be naïve for appraisers and the users of appraisal services to expect the industry to be exempt from the impact of technology.
Light points out that Zillow says its algorithms are learning to capture not only the crude facts about values in the surrounding neighborhood but also more sophisticated price indicators, such as whether the living room has hardwood floors or the kitchen has granite countertops. While Zillow's software isn't used in appraisals—its numbers are available on its website for free–lenders have long used internal and third-party computer models to help value homes.
The use of ATM's is far from risks free. A Washington Post article by Kenneth Harney discussed the class action lawsuit against Zillow's Zestimate tool that calculates a properties worth. The lawsuit, since dismissed, claimed the estimates were not accurate, were in fact appraisals, and prevented a property owner from achieving the true value of their property. Zillow claimed a 5% medium error rate. The article pointed out that in certain markets the values could be off by 10% to 20% or more. No matter the source ATM's are a tool and the lending industry is using them when there is limited risk even given the margin of error that may exist. Fannie Mae and Freddie Mac have used ATM's and other tools to evaluate the equity for years. Their newly announced policies are nothing new. Simply a slight expansion of old policies which will have minimal impact on the number of appraisals ordered. An AVM that might by off by 20% still does not put a lender at risk if the equity is 60%.
While technology does pose a risk to the future of the appraisal industry it also offers advantages. New methods which can provide access to a greater amount of data in a much timelier manner. The appraiser will be able to download the information directly into a report. There will certainly be additional benefits in the future.
A declining numbers of appraisers, resulting in longer turnaround times, and in some markets the lack of appraisers also possess a risk to appraisers and clients. Difficulties in obtaining appraisals will continue to drive a lender interest in quicker, more cost effective methods of evaluating collateral.
There is no reason to give up and assume that in a few years the appraisal profession will be a thing of the past. Instead the appraisal industry must find a way to work with clients to find a timely and cost effective way to bring new people into the industry and to speed the completion time for quality appraisals.
Steven Spangle, SRA, MRA, MBREA representative to the TAF BOT, and president of Spangle Associates, Auburn, Mass.