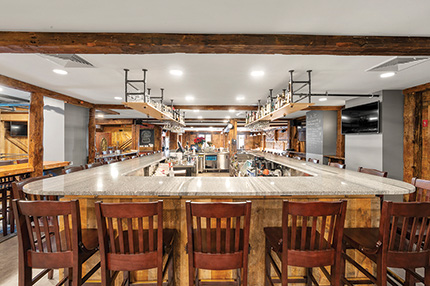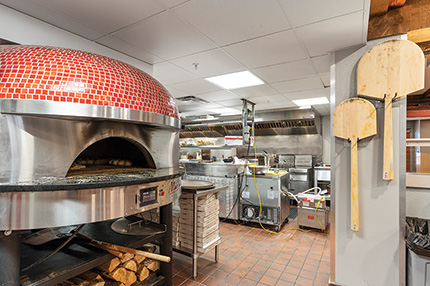 Saco, ME Jewett Construction Company has completed construction of Ricetta's Brick Oven Ristorante. The newest restaurant occupies the space that formerly housed Kerryman's Irish Pub. This is the family-owned Italian pizzeria's second location in the state.
Ricetta's Brick Oven Ristorante features the latest equipment in food preparation technology. The restaurant is known for its brick oven pizza, and the ovens themselves are a focal point of the restaurant, featuring a custom tile finish which complement the décor of the space. A new pizza prep area allows restaurant-goers on the first floor to get a first-hand look at dough being stretched and their pizza being assembled. The restaurant now also features a take-out area with its own private entrance which is separate from the main dining area and allows patrons to pick up take-out orders quickly and efficiently.
Port City Architects served as the architect on the project.
"We were excited to partner with such a respected business in Southern Maine to expand their restaurant portfolio," said Jon Sirois, vice president of Maine operations at Jewett. Construction. "The Ricetta's project was completed in 16 weeks, and is a product of careful planning and execution."