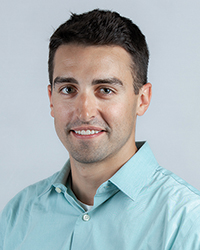 Raymond, NH Jewett Construction has promoted Dan Ray to vice president of preconstruction and design. Prior to his promotion, Ray, who started at Jewett Construction in 2012, held the title of manager of integrated design.
"We are proud to announce Dan's promotion to vice president of preconstruction and design," said Craig Jewett, president/CEO.
"Dan has been an effective and strategic leader within the preconstruction department. His passion for finding the right solutions for our clients, field expertise, and energy have all contributed to the solid execution of our preconstruction strategies and substantial strength in our portfolio. Supported by talented and dedicated associates, Dan will continue to play a key role in the success of our company."
Ray will be responsible for the management and overall performance of the preconstruction division. He focuses on bridging project teams and maintaining a productive workflow throughout the preconstruction process. He works closely with the Jewett estimating and operations teams to bring projects to market that are both cost effective and constructible.