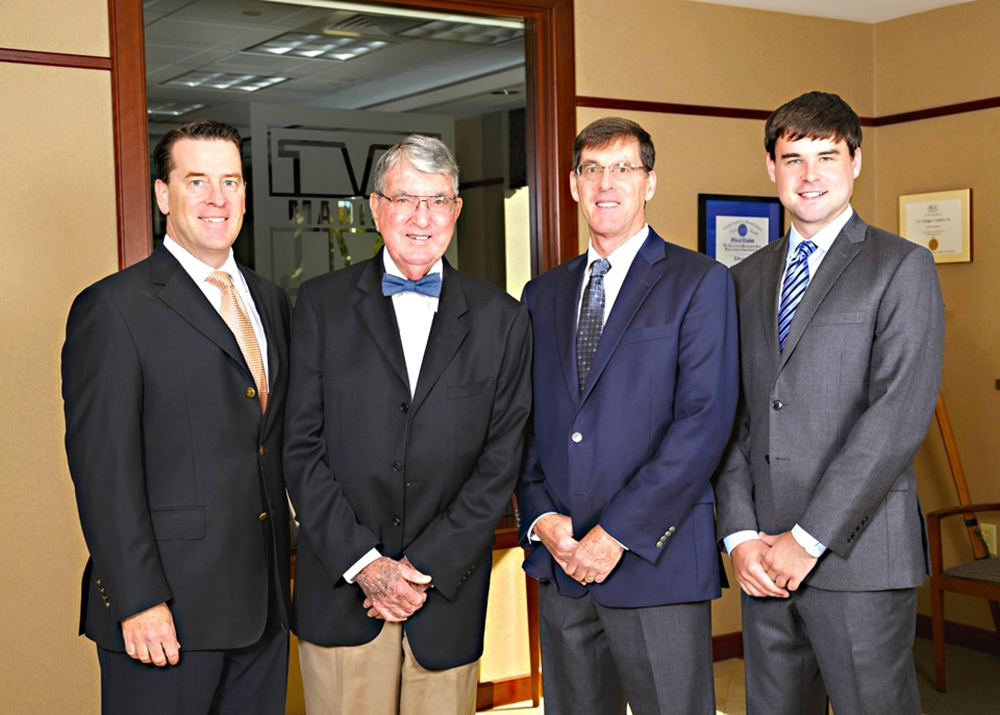 Worcester, MA F.W. Madigan Company, Inc., a fourth generation, family-owned construction company presented advancements within and additions to its staff, as it continues to fulfill its mission of growth, during its 80th year in business. James (Jim) Madigan, grandson of the founder, Francis W. Madigan Sr., became the company's fourth president and CEO. Jim is responsible for establishing the corporate objectives and leading the growth of the organization. Jim, who was most recently the vice president of operations, will continue to ensure the success of each project the firm undertakes, and is eager to lead a company he has been a part of since his high school days, when he worked for his father, Francis W. (Bud) Madigan, Jr., the second president of the company. Jim expressed respect for his new position as he takes the reins from his brother Francis W. (Fran) Madigan, III, the third president.
"Fran and I have worked well together these past 24 years, and he and I feel confident that this is the right time in our company for this 'changing of the guard.' I am both proud and honored to be a part of our family's business, and to take on the role of president and CEO. We look forward to continuing to serve not only Worcester and surrounding communities, but to continue our growth throughout New England and the rest of the country."
Fran, who has held the position of president for more than two decades is excited to change roles as he becomes the Chief Financial Officer and Director of Risk Management. Jim and Fran together will continue to help in developing and furthering the mission, culture and vision of F.W. Madigan Company, Inc.
Additionally, the company is proud to announce the fourth generation of Madigan involvement in the company as Andrew Madigan, son of Fran Madigan, has joined the company and will focus on financial and management issues. Andrew received his undergraduate degree from the University of Virginia.
and previously worked for a large Washington D.C. construction firm, recently received his MBA from the McDonough School of Business at Georgetown University, and has returned to the Worcester area to join the family business as it continues to grow.
Founded in 1937, F.W. Madigan Company, Inc., is a fourth-generation, family-owned and family-managed construction company, located in Worcester, Massachusetts that provides a variety of pre-construction, construction management, general contracting and design / build services in a variety of market segments including retail, hospitality, healthcare, commercial and academic. By combing the company's core values of honesty, integrity and quality with today's leading-edge technology and industry best practices, Madigan is better able to deliver their clients' construction projects on time and on budget. 2017 marks F. W. Madigan Company's 80th Anniversary.