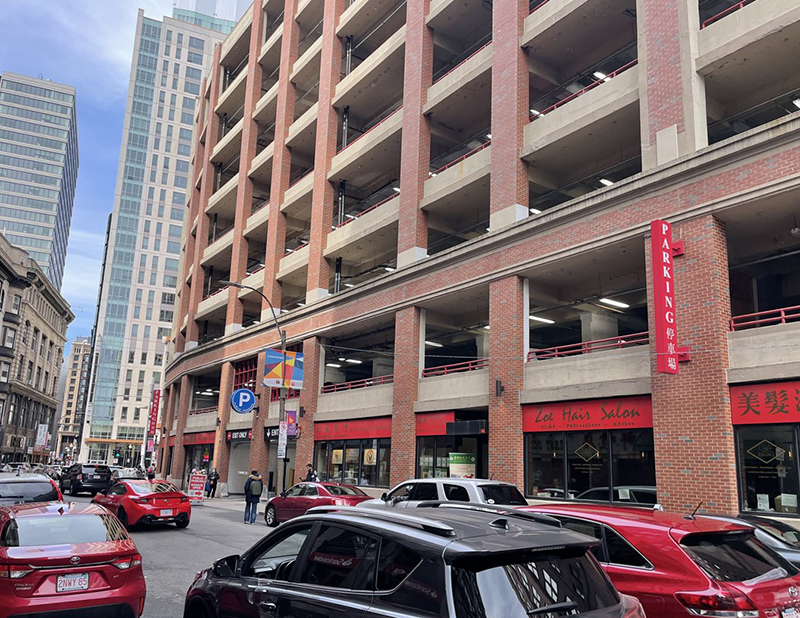 Boston, MA JLL Capital Markets has arranged the $19.6 million acquisition financing of 14-40 Beach St., a 500-space, 149,000 s/f parking garage.
JLL worked on behalf of the borrower, Neighborhood Property Group, to secure the five-year, fixed-rate loan through HarborOne Bank.
Located along Beach St., the garage is positioned between Harrison Ave. and Washington St. in the city's Chinatown neighborhood and between the Financial and Theater Districts. The location is a few blocks north of the I-93 interchange with I-90 providing connectivity to the North and South Shore, Logan Airport and the city's affluent western suburbs. Additionally, the property includes 4,338 s/f of 100% leased, ground-floor retail space.
The JLL Capital Markets Debt Advisory team representing the borrower was led by managing director Greg LaBine and director Amy Lousararian.
"While today it is a core cash-flowing garage, it will be exciting to see how the NPG team adapts the asset for additional revenue opportunities and the future of mobility," said LaBine. "Harbor One was supportive of the business plan and executed the financing flawlessly. We hope this is the first of many garage opportunities for NPG in the Boston market."
"Neighborhood Property Group's acquisition of 14-40 Beach in Boston embodies the company's focus and business plan – to acquire and reposition well-located, urban infrastructure assets in major U.S. markets to capitalize on the growing demand for mobility solutions," said Michael Jackowitz, NPG's COO. "We value the assistance and professionalism of JLL and HarborOne Bank in fostering's NPG's expansion into the Boston market."