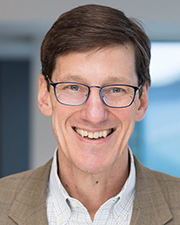 Braintree, MA John M. Corcoran and Co. (JMC) welcomes Richard Robinson as vice president of acquisitions. Robinson joins Corcoran with 30 years of experience in the New England apartment market as well as North Carolina. He will be responsible for identifying, understanding and securing multifamily investments and developments. JMC invests in and develops residential communities of 150 or more apartments in the Boston metro area.
Robinson said, "I am excited to be associating with John M. Corcoran and Co. with its reputation, knowledge base, and deep relationships. The company currently manages over 12,000 residential apartments and has acquired and developed over 15,000." For the last 12 years Robinson has secured contracts and closed the best assets in New England and North Carolina markets. He offers deep understanding of the risks and upside potential of markets and properties.
He was previously executive vice president at Nordblom Co. in apartment development and acquisitions. Before Nordblom, he served as executive director at institutional property advisors, Marcus and Millichap and, prior to that he was a partner at Apartment Realty Advisors.
Robinson's expertise in acquisitions comes from strong relationships with owners and long-term knowledge of the best market opportunities for residential development and acquisition. For Corcoran, he seeks to understand and evaluate investors' needs, and implement investment solutions with partners.
"Mr. Robinson is an outstanding addition to the team and brings a wealth of knowledge and experience to our organization. We are more than excited to have him be a part of John M. Corcoran's Development and Acquisitions department" said director of development Peter Mahoney.