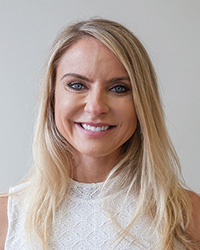 Boston, MA Jaclyn Kessel has joined 617MediaGroup as its new managing director to support the firm's early growth and success advising a range of clients whose missions benefit the public good, including labor unions, advocacy organizations, and a variety of progressive political campaigns.
"Jackie's experience growing a firm with very similar roots and trajectories is hugely important as we continue to hire and expand. More importantly, her experience and leadership will benefit the causes and campaigns we have the honor of supporting through our client partners," said 617MediaGroup founder and president Jeff Hall.
Kessel spent the last 13 years in New York at BerlinRosen, where she helped the organization grow from a small three-person start-up to a nationally recognized firm, designing and driving some of the most impactful progressive PR campaigns in the country, including New York's Fight for $15, Freelancers Union, MillionTreesNYC, #GivingTuesday, and the campaign to keep Walmart out of NYC.
At 617MediaGroup, Kessel will play a key senior leadership role, guiding organizational and staff growth to ensure further victories and quality results in support of its clients' missions.
"The early growth and success of 617MediaGroup is a testament to the smarts and commitment of the entire team. It's an honor to be working with such talented communicators who wake up every day ready to take on and win tough fights for the benefit of working families and for a diverse array of organizations with a higher purpose," said Kessel.