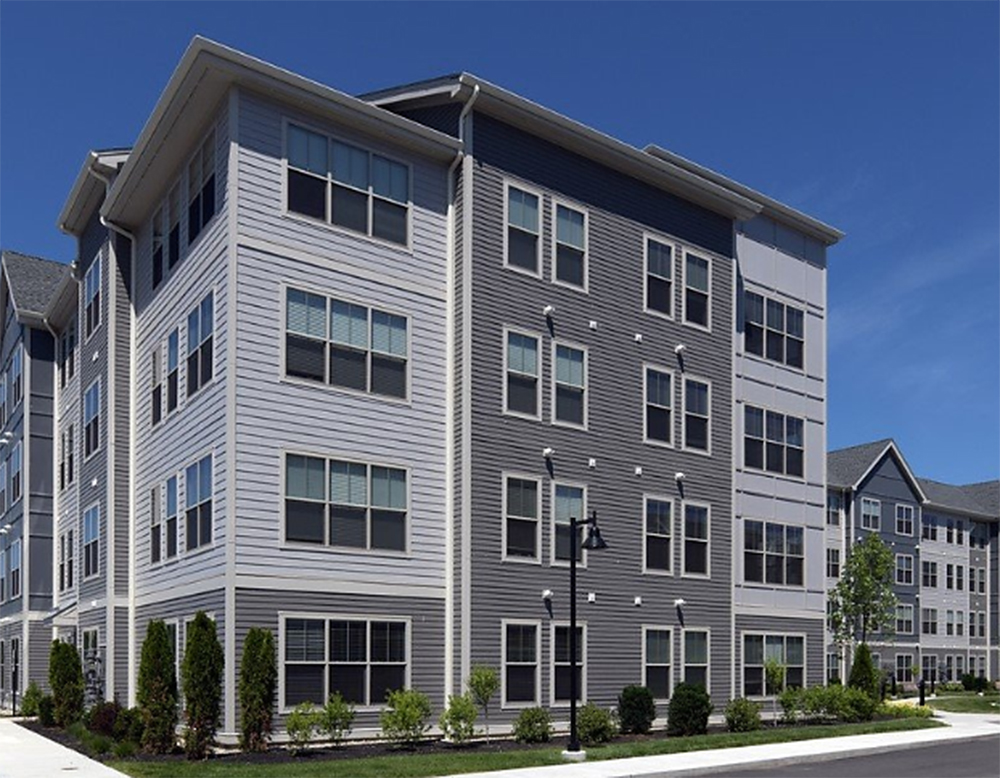 Franklin, MA KeyBank Real Estate Capital (KBREC) provided $54.8 million of Fannie Mae financing to Bluerock, a commercial and residential real estate company based in New York, to acquire a multifamily property known as The Westerly at Forge Park.
Built in 2018, The Westerly at Forge Park is a 280-unit apartment complex comprised of three four-story apartment buildings, a single-story clubhouse and two garage buildings on 20 acres. A local regulatory agreement requires that 25% of the property's units be perpetually reserved as affordable to those earning 80% of the area median income.
Chris Black of KBREC's Commercial Mortgage Group and Chris Neil of KeyBank's Institutional Real Estate team structured the financing.