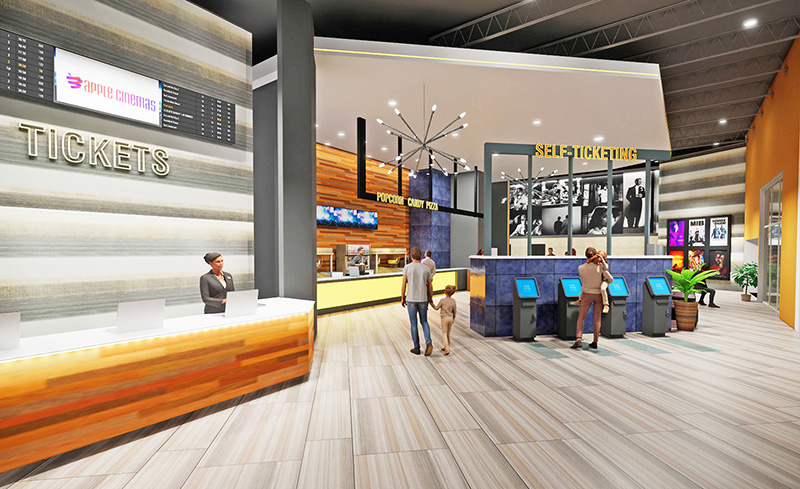 Hartford, CT Keypoint Partners has negotiated a lease on behalf of Apple Cinemas. Vice president of leasing Don Mace negotiated the lease with the landlord. Apple Cinemas will lease a 60,098 s/f space on New Park Ave., off of Rte. 84, the site of a former Bowtie Cinema. A July opening is planned.
Apple Cinemas operates four Connecticut locations – Waterbury, Barkhamsted, Simsbury, and Torrington – and one in Cambridge, Mass., with another opening soon in Mansfield, Mass..
Apple Cinemas, headquartered in Walpole, Mass., provides a wide range of family-oriented entertainment services. All Apple Cinemas feature luxury stadium recliner seats, modern lobbies, and new equipment.
For information, visit applecinemas.com. Apple Cinemas is actively seeking sites across the United States. Preferred locations are 45,000 square feet with a minimum clear height of 22 feet.