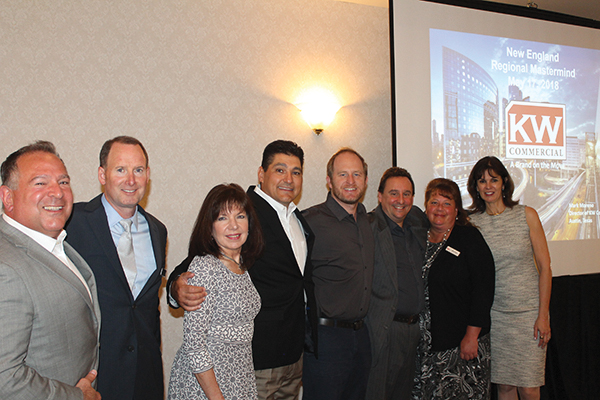 Lincoln, RI On May 17th, KW Commercial presented their Annual Commercial Mastermind event hosted by Michael Alves, regional commercial director for agents, team leaders and OP's from across New England. The event was held at the Westford Inn and Conference center in Westford, Mass. It was sponsored in part by Seacoast Mortgage Corporation, Bedford Cost Segregation, Asset Preservation Inc., and Keller Williams Realty Leading Edge.
Those that gathered were educated on the latest tools and support that Keller Williams has to offer their commercial agents, and were given the chance to ask any questions they may have about the technology they have at their disposal.
Mark Moreno, director of KW Commercial and Sam Hasty, agent service director were on hand to give an update on the state of the company, and the focus on how KW is actively retaining, recruiting, and growing the KW Commercial brand.
KW Commercial is the commercial real estate arm of Keller Williams Realty with over 1,970 real estate agents, operating in more than 700 offices across the United States and Canada. They currently have 75 brokers in the New England Region and are looking to expand.