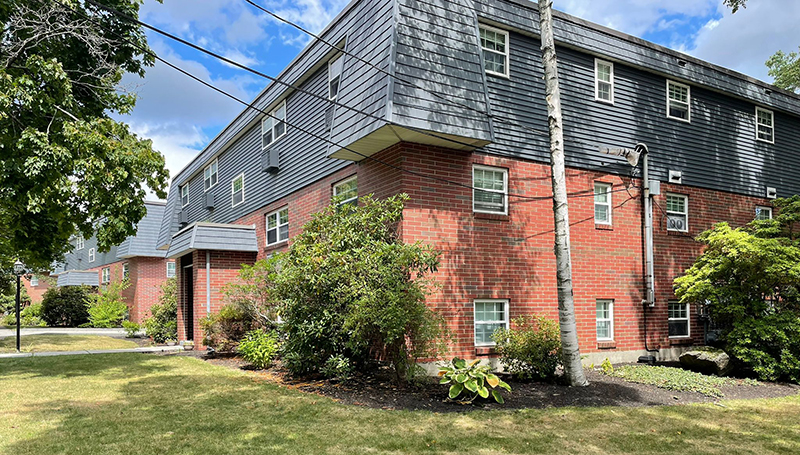 Worcester, MA The Arrowpoint Properties team of David Lamattina, Jay Goldberg, and Anthony Arone has completed the purchase of 92 units at 38-80 Goldthwaite Rd. for $17.25 million. The property, has access off the Rte. 70 retail corridor and is located less than a mile to both I-290 and I-190.
"This is the second acquisition for Arrowpoint in Worcester in less than three months," said David Lamattina, president and CEO. "We are very bullish on Worcester and the direction the city is heading in with all of the development and population growth going on. We foresee continued rent growth as people and businesses migrate to Worcester in increasing numbers."
The garden-style complex consists of 13 brick buildings and a unit mix comprised of 83 two-bed/one bath, eight one-bed/one bath, and one three-bed/2 bath units. Arrowpoint's managing partner, Jay Goldberg, said "we will be re-branding the property Green Hill Park Apartments. There are currently no amenities on site, so part of our value-add plan is to develop a fitness center, patio and grill area, basketball court, and a dog park. We will also look to continue renovating older units with quartz counters, stainless steel appliances, recessed LED lighting and other higher end finishes."
"The property is 100% leased, and as a bonus, comes with permits to build an additional 36 units if we choose to do so," Lamattina said.
Evan Griffith of Marcus & Millichap brokered the property on behalf of the seller.
With this recent acquisition, Arrowpoint now owns and manages over 200 units in the Worcester market.