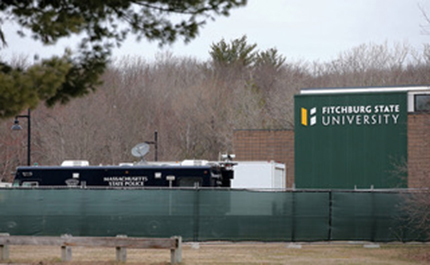 Fitchburg, MA In May, the Commonwealth of Massachusetts Office of the Chief Medical Examiner (OCME) set up a temporary morgue at Fitchburg State University's Landry Hall in preparation for the potential surge in COVID-19 deaths. NECA Boston chapter contractor, Lan-Tel Communications was called upon to design and install a CCTV video security solution for the facility. The security system allows the OCME to conduct all necessary clinical services at the temporary location with real-time connectivity to their Boston headquarters.
The project was performed during the height of the COVID-19 outbreak in Massachusetts, and LAN-TEL's field technicians performed the installation in full PPE. The high security facility had restricted access and was closely overseen by Massachusetts State Police.
LAN-TEL completed the urgent project ahead of schedule.