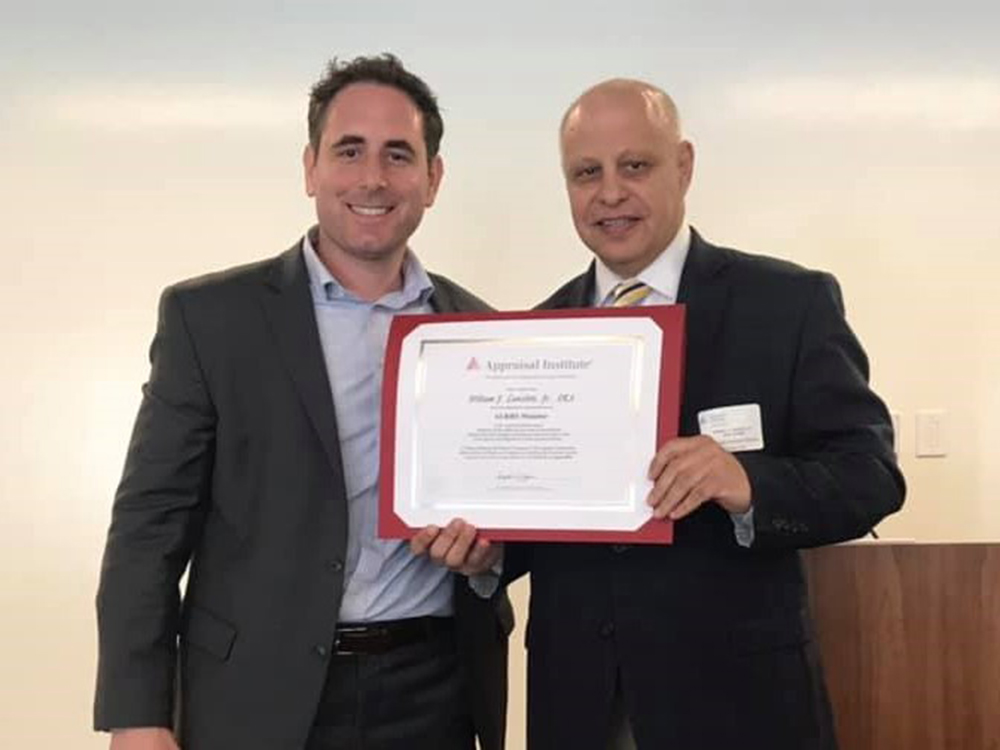 Malden, MA William Lanciloti Jr., SRA, AI-RRS of Suburban Appraisal Services has been awarded the Appraisal Institute's AI-RRS designation, a designation held by real estate appraisers who are experienced in residential appraisal review. The designee, Lanciloti, was honored during the May 21st meeting of the Massachusetts and Rhode Island Chapter of the Appraisal Institute.
Lanciloti, has spent his entire life living and working in Newton. He graduated from Northeastern University and began appraising in 1985. He started Suburban Appraisal Services in 1991, is a certified two-term trustee with the Massachusetts Board of Real Estate Appraisers and is active with a number of local charities, most notably The Price Center. Lanciloti enjoys watching all the local sports teams, especially the Red Sox and visiting his daughter in Washington, DC who works for JLL.
By receiving the AI-RRS designation, Lanciloti has joined an elite group of appraisers who have met rigorous professional requirements relating to education, testing, experience and demonstration of knowledge, understanding and ability. The AI-RRS designation is received upon the successful completion of an associate's degree program, passage of a comprehensive exam and attaining 3,000 hours of qualifying experience requirements. Also, designees must abide by both the appraisal profession's Uniform Standards of Professional Appraisal Practice (USPAP) and the Appraisal Institute's Standards of Professional Practice and Code of Ethics.