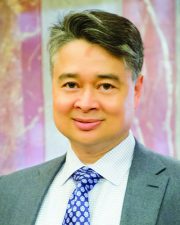 Imagine you are the landlord of a commercial office building in New England. The latest business and your newest tenant is a startup called Help You Grow, which describes itself as a marijuana dispensary consulting firm. You entered into a standard commercial lease with Help You Grow and they have begun operating their business in your building.
Shortly after Help You Grow moves in, you begin to receive complaints from other tenants. These tenants inform you there have been strong odors emanating from Help You Grow's suite and employees of Help You Grow have been seen bringing soil and other gardening supplies into their suite.
Based on these complaints, you decide to pay Help You Grow a visit. When you arrive, you are horrified to find out Help You Grow has erected a large enclosed structure known as a grow tent, where they have begun growing their own marijuana plants. Indeed, in the short time Help You Grow has occupied the building, they managed to plant more than two dozen cannabis plants. Help You Grow thinks there is nothing wrong with what they have done, stating they use the grow tent as a way to show dispensaries effective ways to grow marijuana and that they are completely in compliance with state law.
With the ever-changing status of state marijuana laws, this is an increasingly common occurrence in New England. Massachusetts, Vermont, and Maine have legalized marijuana for recreational and medicinal use. Meanwhile, medical marijuana is legal in Connecticut, New Hampshire, and Rhode Island. It is expected that, as the marijuana legalization movement gains momentum, states will follow the formula used by Massachusetts. In the meantime, the Flynn Law Group has been taking a number of prudent steps to protect commercial landlords and their properties from marijuana-related claims. The Flynn Law Group has found the following actions to be helpful to commercial landlords navigating marijuana law:
Office Buildings: Commercial landlords of office space would be well-advised to include tightly-drafted use restrictions into their commercial leases. It is incredibly common for commercial leases to include use restrictions preventing smoking on the leased premises. These use restrictions should specify that marijuana smoking, in addition to tobacco smoking, are strictly prohibited on the leased premises. Further, any lease provisions forbidding illegal drug use should specify that "illegal" refers not only to state law, but federal law as well, where marijuana remains an illegal Schedule I drug. Indeed, any lease provision requiring the tenant to be in compliance with laws should require compliance with state and federal law.
Industrial Space: Industrial spaces can prove attractive breeding grounds for the cultivation of marijuana, which can result in serious repercussions to the landlord. Industrial areas where large quantities of marijuana are grown on-site can be the subject of federal raids, where the commercial landlord could be held liable. Additionally, these industrial spaces are frequently the subject of theft, where thieves, in an attempt to steal marijuana products, damage the commercial property, its products, and/or equipment. Marijuana in industrial spaces also raises insurance issues. Strong indemnification and lease termination provisions should be included in commercial leases to help protect the commercial landlord. The Flynn Law Group has been advising commercial landlords on these lease provisions since marijuana usage has been legalized.
The role of management and/or maintenance technicians in preventing the growth of marijuana in industrial spaces is crucial. These individuals, who spend time on the ground in leased spaces, are the first in line to observe marijuana-related activities. It is important for these individuals to record any marijuana activity they may come across and report it to higher-ups. These early on-the-ground efforts are integral in preventing any marijuana activity from occurring on the leased premises.
Retail Leasing: Commercial landlords renting space to marijuana dispensaries should be cognizant of various legal considerations. Commercial landlords should factor in the impact a marijuana dispensary tenant has on the surrounding area. This includes not just consulting local municipal zoning laws, but also factoring in the impact a dispensary would have on the local residents and businesses, including increased traffic and a lack of adequate parking. Commercial landlords should also be aware that the seizure of any marijuana products under federal civil asset forfeiture could create landlord liability related to the sale of illegal drugs. Further, any business, whether selling marijuana or not, that provide services to marijuana-related business could be subject to federal aiding and abetting or conspiracy charges. This includes commercial landlords who accept rental payments from marijuana-related businesses. It is important to have strongly drafted lease agreements in order to help avoid these issues.
Frank Flynn, Esq., is the managing partner of Flynn Law Group, Boston.