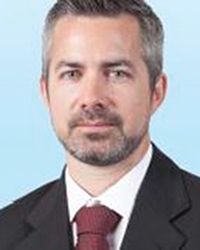 The Boston metropolitan area has strong roots in the education and health services sector and has become one of the most transformative regions for healthcare and life sciences in both the United States, and globally. The industries were aided in part by former governor Deval Patrick's 10-year, $1 billion Life Sciences Initiative, and looks to continue with current governor Charlie Baker's version 2.0 – a proposed five-year $500 million initiative. With the signification growth of our region, there is a shifting landscape and the healthcare industry that is facing a dynamic environment.
Today there is great uncertainty as it relates to federal health policy and where healthcare laws will go; providers are tasked with the endeavor of navigating a challenging cost reimbursement environment with competing rules, causing operational challenges.
The National Institute of Health (NIH) funding certainty has decreased under the current presidential regime with the executive branch proposing deep cuts to its funding limits. With Massachusetts being the largest recipient of funding from the NIH, receiving a total $2.572 billion in 2016 and $2.666 billion in 2017, the risk of this source has increased. A rapid decrease in NIH funding would have a significant negative effect on the overall state economy. At the state level, industry stakeholders are looking to the legislature, gauging the possibility that cost control measures may be enacted that would curb existing initiatives. While funding sources remain an uncertainty, the demand for these services is not, as the U.S. population is aging and Medicare-aged citizens are growing in numbers.
Despite these challenges, this is a revolutionary time in medicine with a shifting landscape. Ground breaking research in artificial intelligence, personalized medicine (gene editing and stem cell therapies) and data aggregation are going to sow rapid change into how we as consumers experience health care and the speed at which providers can deliver their services. How will this affect the real estate landscape that these users inhabit?
We've seen for some time now, the integration of health care uses into retail settings. This is more often than not by entrepreneurs seeking to provide high margin services at a fee that hospital campuses cannot afford to provide. However, such settings are not profitable to more low-margin services such as psychiatric and other similar services. These entrepreneurial providers are effecting the narrow profit margins of larger hospital campuses that seek to use such high margin services (MRI, urgent care, etc.). Answers to the effect of these entrepreneurs on existing hospital campus space utilization will be realized in the next five years.
Further, venture capitalists are actively pouring millions of dollars into disruptive technologies – such as closed loop feedback applications. While both institutions and venture operations are all looking to remote patient services, the slow adoption of large hospital campuses for this technology may limit their ability recognize what change is coming.
The shifting landscape of the health care and life sciences industry will carry with it the fortunes of the Boston, and broader New England region, economy. Institutions must adopt a proactive outlook in understanding the changes that are afoot.
Corey Gustafson, MAI, managing director, Colliers Innternational, Boston, Mass.