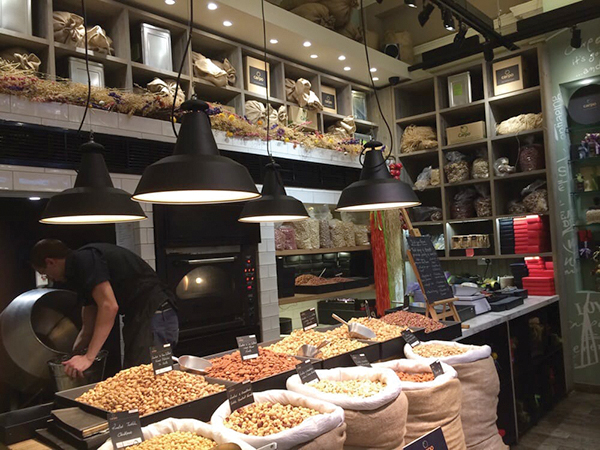 Concord, MA According to Linear Retail Properties, LLC, Gräem Roasted Nuts will open its first shop at the corner of Main and Walden Sts. in downtown.
The 1,082 s/f European-inspired roasted nut shop will serve a variety of nuts, dried fruits, chocolates and other locally sourced goods. The store will also carry a gift basket line with reusable packaging.
Gräem Roasted Nuts owner, Nikki Crugnale said, "Concord's historic and charming downtown is the ideal setting to start our new business. We look forward to joining the Concord community this summer."
There is one, 1,817 s/f retail space available on Walden Street and up to 3,600 s/f of office space available on the second floor of the Friend Block.
Linear Retail recently completed a $1.5 million renovation of the Friend Block building which included the restoration of the exterior, replacement of all windows and mechanical systems, updated insulation of all spaces, new bathrooms, ADA accessibility and the addition of an elevator.