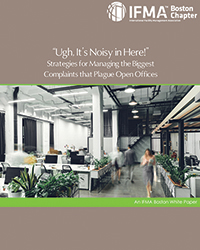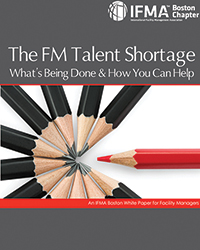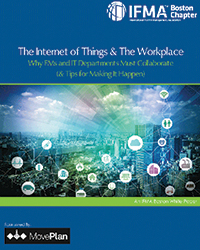 Boston, MA Did you know that IFMA Boston publishes two white papers each program year utilizing local FM talent and resources? If you haven't taken advantage of this benefit, you just need to sign up for our mailing list online and you will gain access to all four white papers:
"Ugh. It's Noisy in Here!" Strategies for Managing the Biggest Complaints that Plague Open Offices
The FM Talent Shortage: What's Being Done & How Can you Help
Data to Insight: Start Small. Think Big.
The Internet of Things & The Workplace: Why FMs and IT Departments Must Collaborate (& Tips for Making It Happen)
Just visit: http://bit.ly/2ZrpWXV to gain instant access today!