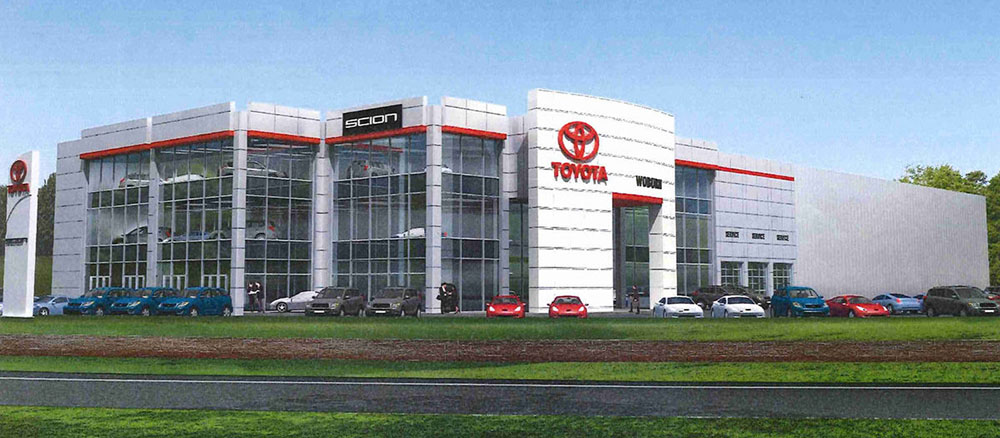 Woburn, MA Maggiore Construction Corp. is providing construction management services to Albrecht Auto Group for the $16 million redevelopment of the Woburn Toyota/ Scion dealership located in the cloverleaf connecting Rte. 128 on Washington St.
The project, which includes the demolition of the existing buildings and the construction of a 3-story, 152,600 s/f facility, is currently underway and is slated for completion in May of 2018. The new building will house the dealership's showroom, service area and corporate offices, as well as provide indoor storage and display of 400 vehicles.
The design of the facility was completed by the Curtis Architectural Group of Newton, headed by James Mullarkey.
"We recently completed an Infiniti dealership in Nashua for Albrecht Auto Group," said Paul Maggiore, CEO of the Maggiore Cos. "And we have constructed numerous facilities for the Abrecht family over the past thirty years. We appreciate their continued confidence in Maggiore."
The project team includes director of construction David Mann, senior project manager Gifford Perry and site superintendent Peter Lentine.
Maggiore Construction, the construction arm of The Maggiore Companies, is a 40 year-old firm that provides full construction services for the Maggiore's development portfolio as well as for outside clients.