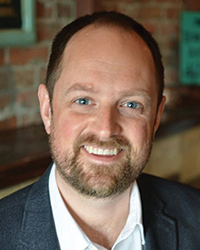 The emerging market for green and high performance homes continues to expand into the residential real estate mainstream in southern New England. The shift in demand is being driven by homebuyers – who cite health and comfort benefits, concern over the environment, or simply a desire for reduced energy and operating costs — as well as policymakers – through state and federal incentive programs and more stringent building and energy codes. In addition to advances in building science, there has been an increase in new products to meet market needs, from sustainable building materials to advanced mechanical and structural systems.
In spite of growing interest among home buyers, there remain gaps in knowledge and competency among real estate practitioners. Lenders, realtors, and appraisers have been encountering in the field a growing number of high performance homes with green certifications, energy retrofits, and especially host-owned rooftop solar PV systems.
When the Rhode Island branch chapter of the Appraisal Institute hosted its first expert panel on green and sustainable real estate back in 2014, appraiser participants showed a curiosity and willingness to learn more about green and energy efficient home attributes. They also could recognize that the solution to appraisal problems presented by these homes could be found in the market, income, and cost-based techniques and methods that appraisers are trained in and employ every day. The biggest concern expressed by participants at the time was ready access to local information and property-specific data to support market-based adjustments in their appraisal assignments.
Four years later, information on high-performance home features remains difficult to obtain, even as thousands of new homes have been built to some third-party green standard, and tens of thousands of host-owned solar PV systems have been installed in Massachusetts and Rhode Island. Wide gaps still exist in how to deal with energy efficient homes and green home data. While this is felt particularly among real estate brokers, appraisal practitioners, and lenders involved at the transactional level, it has also been an ongoing source of frustration for builders, architects, green raters, as well as energy organizations.
Help is on the way. The Appraisal Institute is working with stakeholders in green and sustainable real estate to bridge that gap. Last month, AI released a guide to complete the organization's "Residential Green and Energy Efficient Addendum." Since it was developed in 2011, the Addendum has been a useful – but often overlooked – tool in communicating the high performance features of a house. The new guide will help market participants better understand how the addendum can apply to both the marketing and valuation of a high performance home. The most recent version of the addendum – which is available for free on the Appraisal Institute website – allows the data to transfer to the MLS and the secondary mortgage market portal. The goal here is to ensure that the communication of high performance construction specifications translates to a smoother transaction, improved marketing, as well as more credibly-supported analysis regarding the contributory value of high performance and renewable features.
In addition, a project developed by the Northeast Energy Efficiency Partnerships (NEEP) is rolling out in a seven-state northeast region this year. The Home Energy Labeling Information Exchange (HELIX) removes the primary barrier to mainstreaming access to home energy information in the marketplace. HELIX provides a system for transmitting home energy data from homeowners to real estate listings in the MLS. The automatic population of HELIX data into MLS will be another step in ensuring that appraisers and other real estate professionals have access to standardized property-specific market data which can be used for comparing properties and deriving market-based adjustments for energy efficient homes.
As the market transforms, real estate practitioners have an opportunity to engage and expand the conversation about sustainability, energy efficiency, and renewable energy. The Rhode Island branch chapter continues to do its part to advance real estate outreach and education. After welcoming Sandra Adomatis, SRA, to Rhode Island in April to present two half-day seminars on green residential construction and solar PV valuation, the branch recently hosted an educational session at National Grid's Energy Innovation Hub on the topic of building science and zero energy homes facilitated by CLEAResult. We aim to continue the conversation this September with a practical half-day chapter-developed program on solar valuation in commercial and residential properties. We hope to see you there.
Brad Hevenor, MAI, is the chair of the Rhode Island branch advisory board of the Massachusetts and Rhode Island Chapter of the Appraisal Institute and senior appraisal reviewer real estate risk services, Citizens Bank, Cranston, R.I.