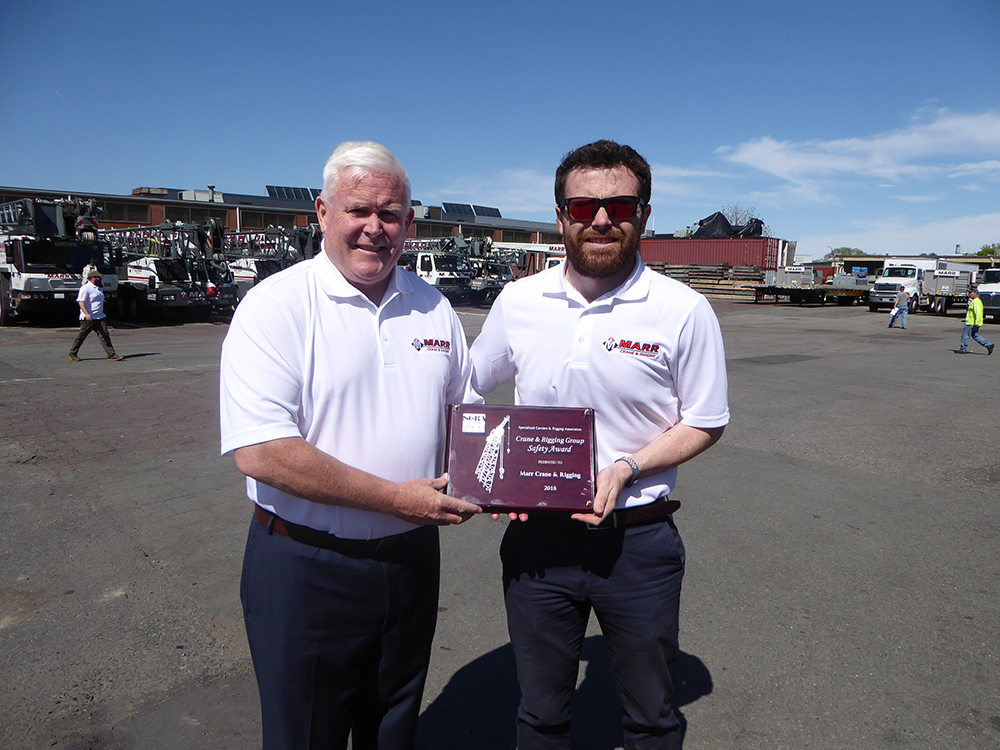 Boston, MA Marr Crane & Rigging received the 2018 Crane & Rigging Safety Award from the Specialized Carriers & Rigging Association (SC&RA), a 1,300-member international organization based in Centreville, VA. Marr is among 21-member companies receiving the Safety Award due to superior safety records and specifically, achieving an incident rate of less than 2.1 and an Experience Modification Rate (EMR) of 1.0 or less. The Marr Companies has an EMR factor of 0.62, a direct reflection of the multi-faceted safety program in place at Marr which places a strong focus on safety, pre-planning and training.
SC&RA is an international trade association with members from 46 nations. The association's members are involved in specialized transportation, machinery moving and erecting, industrial maintenance, millwrighting, crane and rigging operations, manufacturing and rental.
The Marr Cos., established in 1898, consists of Daniel Marr & Son Company, Marr Scaffolding Company, Marr Crane & Rigging and Isaac Blair & Co., Inc. Marr Crane & Rigging operates in three lines of business: cranes, construction elevators and rigging with an equipment fleet that includes 22-ton to 300-ton cranes. The company employs fully-trained and experienced operators and signal persons, and offers indoor/outdoor storage in three locations.