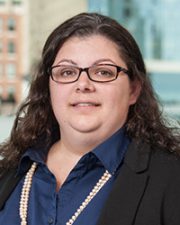 Funding is a key driver of economic growth as well as an important indicator for commercial space needs. This is particularly true within the life science industry as initial public offerings and other key funding rounds generally preface expansions in the marketplace. Massachusetts, more specifically Cambridge, is arguably the global epicenter of biotech and life science activity and tends to garner a significant amount of funding from a variety of sources.
In 2018, the local biotech industry set records for both venture capital and IPOs. Venture capital funding among Massachusetts biotech companies hit a five-year high with more than $4.3 billion raised during the past year; 67% higher than 2017 levels. To put this into perspective, total capital venture funding in Massachusetts' life science sector was just $4.1 billion in 2016 and 2017 combined. Moreover, funding totals for the year roughly doubled their previous high-water mark of $2.2 billion in 2015. (see chart 1)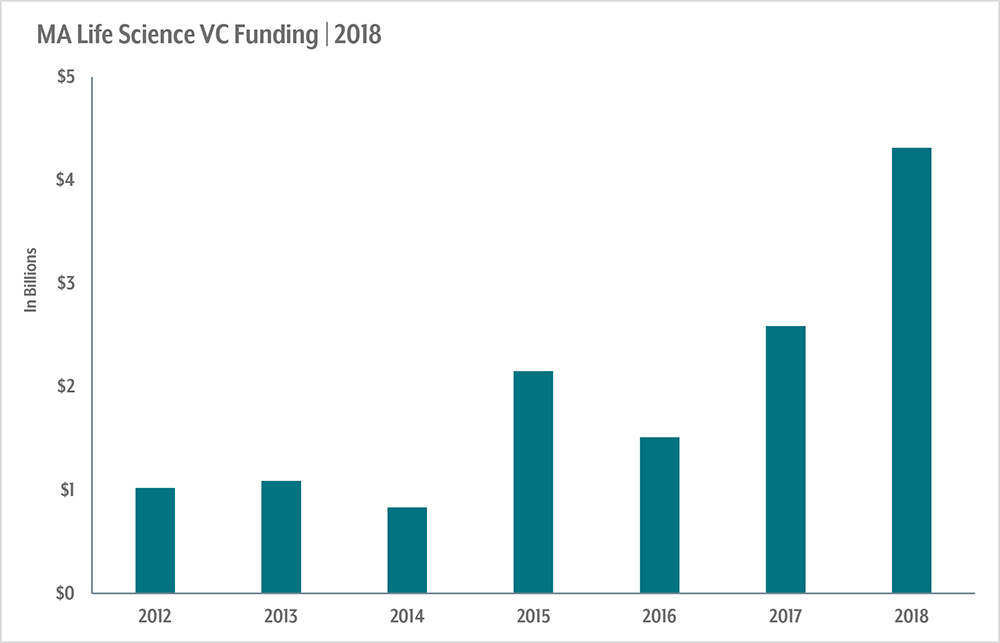 Some of the largest funding events include Moderna Therapeutics' $500 million in private equity, Relay Therapeutics' $400 million Series C Round and Orchard Therapeutics' $150 million Series C Round. Many of the companies that raised venture capital in 2018 executed leases for lab space as well. Relay Therapeutics signed a lease for almost 43,000 s/f at the recently completed 399 Binney St. earlier in 2018 while Generation Bio leased 53,000 s/f at 301 Binney St. Rubius Therapeutics will join Relay at 399 Binney St.; leasing 45,000 s/f and Beam Therapeutics leased 38,200 s/f of lab space at 26 Landsdowne St. All of these transactions took place in Cambridge.
The local IPO market was just as frothy during 2018 with 17 Massachusetts life science firms going public during the past 12 months. The amount raised by these companies total $2.4 billion – more than doubling 2017's totals. This also represents the highest levels seen in the past five years. Moderna Therapeutics topped this list as well, raising a record-breaking $604 million with its initial public offering that occurred late in the year. Mega deals were more common in 2018. Over half of these companies, including Rubius Therapeutics, Homology Medicines and Solid Biosciences, raised more than $100 million in their initial public offering. The average IPO raised $139 million, which is a departure from the previous five years when the average IPOs were in the $70-$90 million range. (see chart 2)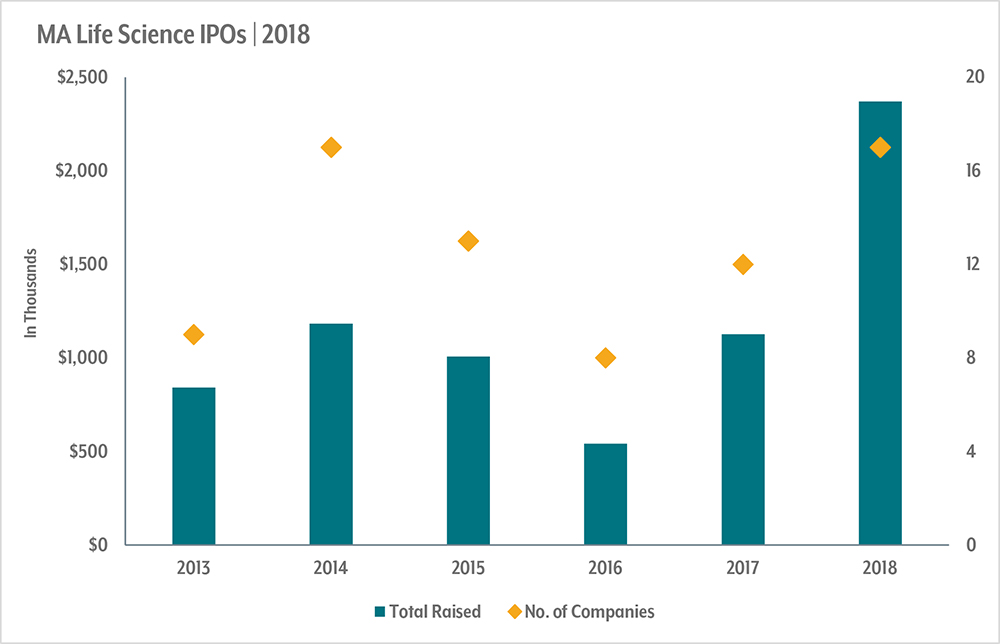 While 2018 was a banner year for biotech funding in the Bay State, it will likely be difficult to maintain this break-neck pace in 2019. This is especially true given recent volatility in the stock market as well as the recent government shutdown, which is impacting SEC operations. For venture funding, there is a lot of capital on the sidelines, which bodes well for the 2019 financing environment. However venture capital for biotech companies may struggle to reach/surpass 2018's peaks given the current macroeconomic climate.
Liz Berthelette is research director at Hunneman, Boston, Mass.