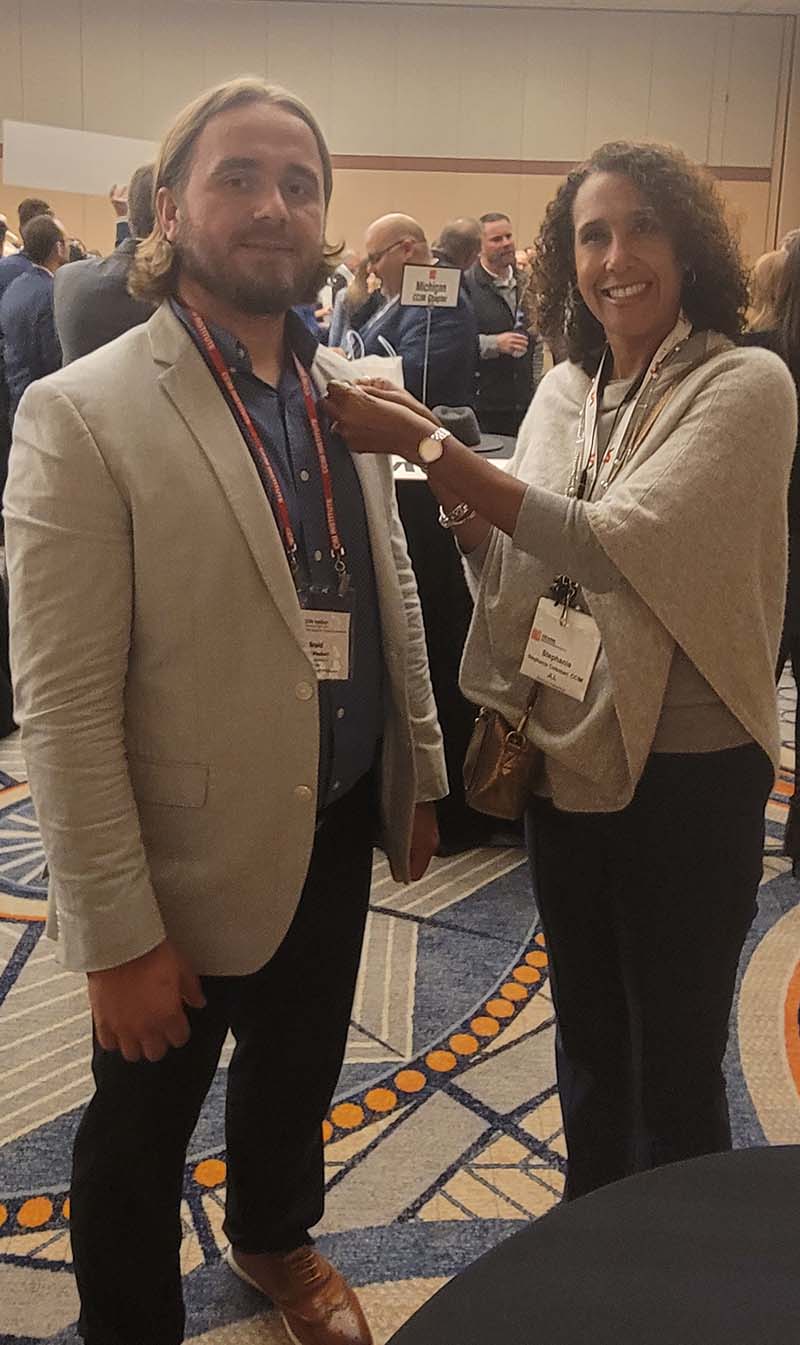 Chicago, IL The Connecticut CCIM Chapter congratulates Edirald Maxhari of UBS Realty Advisors on earning the Certified Commercial Investment Member (CCIM) designation from CCIM Institute. The designation was awarded during this year's fall CCIM Comprehensive Exam testing session, which was held during the fall governance meetings.
Maxhari was among the 157 commercial real estate professionals who earned the designation by passing the CCIM Institute's comprehensive examination, the capstone element in the designation process. This new group of CCIM designees hails from 40 U.S. states, Canada, and Guam.
"For those who earn the CCIM designation, like this newest crop of designees, it is a career-defining moment," said Leslie Callahan III, CCIM, 2022 global president of CCIM Institute. "CCIM designees have remained synonymous with the most advanced commercial real estate investment specialists for more than half a century with good reason. Individuals and corporate clients rely on CCIMs to minimize risk, maximize ROI, and optimize the value of real estate."
"Many years of hard work, long hours, and countless transaction deals have led him to this day," said CCIM CT Chapter president Eric Amodio. "The Connecticut Chapter wishes Eddie many years of continued success and we are proud to have you as a CCIM designee."
To earn the CCIM designation, commercial real estate professionals must complete more than 160 hours of case-study-driven education covering topics such as interest-based negotiation, financial analysis, market analysis, user decision analysis, investment analysis, and ethics in commercial investment real estate. Candidates must also compile a portfolio demonstrating the depth of their commercial real estate experience and pass a comprehensive examination.
CCIM Institute created the language of global real estate investment. Our courses and worldwide community deploy commercial real estate investment methodologies and tools that speed the pathway between opportunity, a go/no-go decision, and success for an asset, taught by instructors who are themselves industry leaders. Today, the organization, through its 50-plus chapters, continues to innovate best practices and elevate the commercial real estate professional through its core designation program to earn the CCIM pin — real estate's most coveted credential — and its topical education courses offered through the Ward Center for Real Estate Studies.