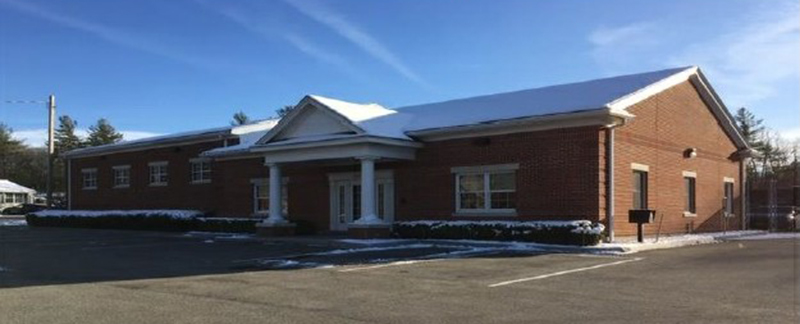 Weymouth, MA The Conrad Group, Inc. consummated a long-term lease for the property located at 1373 Washington St. (Rte. 53). The sought-after property includes three buildings on a 1.73 acre site. One building is a 3,500 s/f single story office building along with two additional garage buildings. Most of the site is paved and the site is completely fenced in. The property is owned by Diven Properties and was leased to Skinner Overlook Landscaping.
"The demand for properties like this is incredibly strong these days; especially with the amenities this building has, like onsite gasoline tanks and excess outside storage for equipment and materials" said Jim McEvoy, senior vice president of The Conrad Group.
Skinner Overlook Landscaping needed additional space and relocated from their previous location in Braintree.
Bob Conrad, president of The Conrad Group assisted McEvoy as they represented both parties in the transaction.