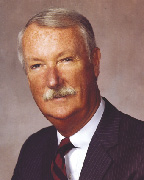 Providence, RI William McGovern has been selected as the first recipient of the Rhode Island Commercial and Appraisal Board of Realtors (RICABOR) lifetime achievement award. The award was presented on December 19th, 2018.
McGovern has complied an extraordinary list of accomplishments over the course of the past few decades. He served an instructor for the Appraisal Institute, the nation's largest professional association of real estate appraisers. He served on the board of directors of their R.I. Chapter, was their 2011 president and served in other volunteer capacities at that organization. He was also an instructor for the Rhode Island Association of Realtors and was named their educator of the year in 1995. He was the Rhode Island Realtor of the Year in 1987.
McGovern was the principal/owner of Northeast Consulting, was involved in the real estate valuation profession for 37 years, mentoring practitioners and serving as an expert witness. He is a recognized industry leader whose dedication and integrity has led to this lifetime achievement recognition. He resides in Bristol with his wife Ann.
Formed in 1995, the RICABOR is a professional trade association and accredited Commercial Board of the National Association of Realtors, the largest trade association in the United States.