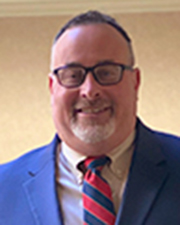 Easton, MA According to North Easton Savings Bank, Kevin Murphy has joined the bank as a mortgage loan officer.
In this role, Murphy will use his extensive mortgage experience and caring attitude to provide his clients with personal service to make the process of buying a home as smooth and stress-free as possible.
A lifelong resident of Mansfield and a graduate of Stonehill College, Murphy comes to North Easton Savings Bank with over 35 of experience in mortgage lending and banking. Most recently, Murphy was the assistant vice president at Santander Bank where he was responsible for mortgage origination in the South Shore area.
Active in his community, Murphy is both a volunteer coach for special needs athletes and the Vice Chairman on the Board of Directors for LIFEWORKS, a local organization that advocates for persons with disabilities and provides opportunities for empowerment and equity.
"Kevin is an exceptionally dedicated member of our personal lending department and an incredibly knowledgeable resource for his clients," said Dan Horgan, first vice president, residential & consumer lending manager at North Easton Savings Bank. "We are very happy to have him join our growing team of local experts."