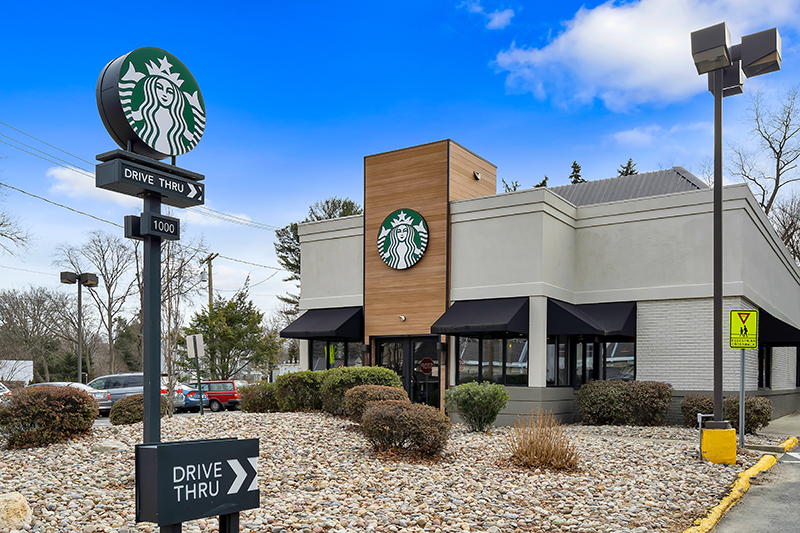 Westport, CT Matt Nadler of Horvath & Tremblay has completed the sale of Starbucks. Horvath & Tremblay exclusively represented the seller in this transaction and closed the property at a sale price of $6.79 million, a 3.5% cap rate with a rental escrow.
Starbucks is located at 1000 Post Rd. East (U.S. Rte. 1). Starbucks, relocated to this stand-alone building, which contains 2,858 s/f and a drive-thru on a 0.6-acre lot, in 2016. The lease has 17 years remaining on a triple-net lease with an additional two ten-year options. The high rent per s/f lease features increases every five years throughout the base term and option periods. Starbucks was marketed and sold based upon the scheduled rent increase in 2021. The property closed during the COVID-19 pandemic.
Starbucks is well located along Post Rd. East, the primary retail and office corridor in town, one of the nation's wealthiest communities. The property has visibility along U.S. Rte. 1 with average daily traffic counts in excess of 22,000 vehicles per day. Starbucks benefits from outstanding demographics with more than 31,000 people living within a three-mile radius of the property with an average household income of more than $314,000.