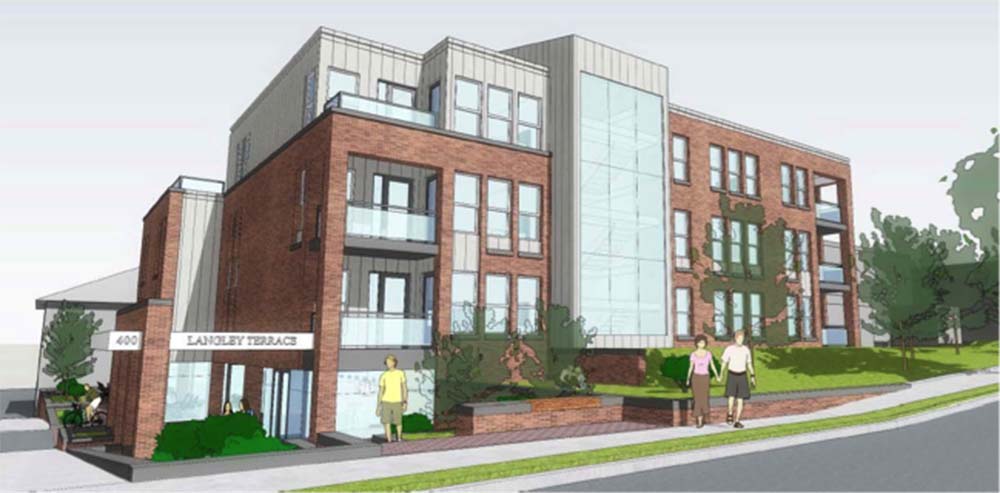 Newton, MA Cornerstone Realty Capital has arranged $14 million in financing for Langley Terrace, a multi-family community located at 392-404 Langley Rd. The property currently features three apartment buildings and one two-family home, which will be leveled to make way for the construction of an additional three-floor, 20-unit apartment building. Paul Natalizio of Cornerstone arranged the financing.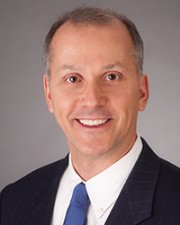 When complete, the property will include four apartment buildings, consisting of 66-units. Between the three buildings, there will be a mix of 8 studio apartments, 23 one-bedroom/one-bathroom apartments and 35 two-bedroom apartments – a combination of both two-bedroom/one-bathroom and two-bedroom/two-bathroom units. Square footage will vary depending on the unit style and building but will average around 728 s/f. Parking will be available between the four buildings with 89 parking spaces on the property. Each unit comes with one parking space, including underground parking between three of the buildings.
The proposed construction plan includes enhancements for the overall apartment property, outside of the development of the new building. Residents will soon enjoy a courtyard, a shared outdoor space with grilling areas, a gym and storage area for bikes. Construction and renovations are expected to be completed by June 2019.
Marcello Micozzi, vice president and principal at the Micozzi Companies, said "Langley Terrace is a unique project that provides amenities to the existing units while creating a new supply of luxury apartments. We continue to see increased demand for apartments in the areas surrounding Newton Centre."
Cornerstone was able to deliver a low rate fixed financing structure with three years of interest only, followed by a thirty-year amortization. A portion of the loan will be used to refinance the existing debt with the remaining funds used for construction. The entire loan was fixed at closing.
The town is located just outside of Boston and is comprised of 13 villages, Langley Terrace falls within the smallest one called Thompsonville, situated between two of the largest: Newton Centre and Chestnut Hill. Although the town is large in area as a whole, the town's villages provide residents with a small-community feel, many which boast their own downtown areas. Within a short drive, residents are able to access a wide variety of entertainment options, including shopping, movie theaters, specialized fitness studios and many dining options.
The town is home to many popular colleges, with Boston College's Law School campus and Mount Ida College (now a division of the University of Massachusetts Amherst) situated near Langley Terrace.
Residents will find that Langley Terrace is positioned in the perfect spot to access a range of main travel routes. With Rte. 9 just a quarter of a mile from the property and both directions of 1-95 a short 15-minute drive away, residents will be able to access two major metropolitan employment regions in Massachusetts: Boston (11 miles east) and Worcester (40 miles west).