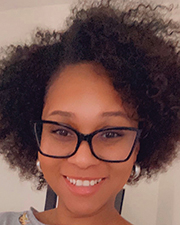 New Bedford, MA NeighborWorks Housing Solutions (NHS), has named Dominga Maldonado to the board of directors.
In this role, Maldonado will provide leadership and oversight as the organization continues to move forward with their strategic plan and reshaping the future of NHS. Maldonado will bring her personal and professional experiences to enhance the ethical and dedicated governance, and solid financial management policies.
A lifelong Brockton resident, Maldonado has consistently contributed to the community she grew up in through her position at HarborOne Bank, which she joined in August 2012, starting as a part-time teller and working her way up the ladder to Universal Banker. As a member of the HarborOne Bank staff, she volunteers with the Junior Achievement of Northern New England program, visiting local schools to educate students on financial literacy.
Maldonado is a longtime active volunteer within the Brockton Public Schools District and is proud to have acquired her education from the city's school system, starting with Head Start Preschool and continuing through to Massasoit Community College, where she received her associate degree in business administration.
"It is a great pleasure to announce Dominga to our Board of Directors," said Robert Corley, CEO of NeighborWorks Housing Solutions. "Her financial knowledge, dedication to her community and thorough understanding of the NHS mission is undeniable; she is certain to be a highly valued member of our Board."