Enosburg Falls, VT New England Retail Properties, Inc. CEO Matt Halprin announces that two of their subsidiaries have completed the ground up development of two new Tractor Supply Co. Stores in Enosburg Falls, VT and Somersworth, NH. Both stores opened Saturday December 10th after six months of construction.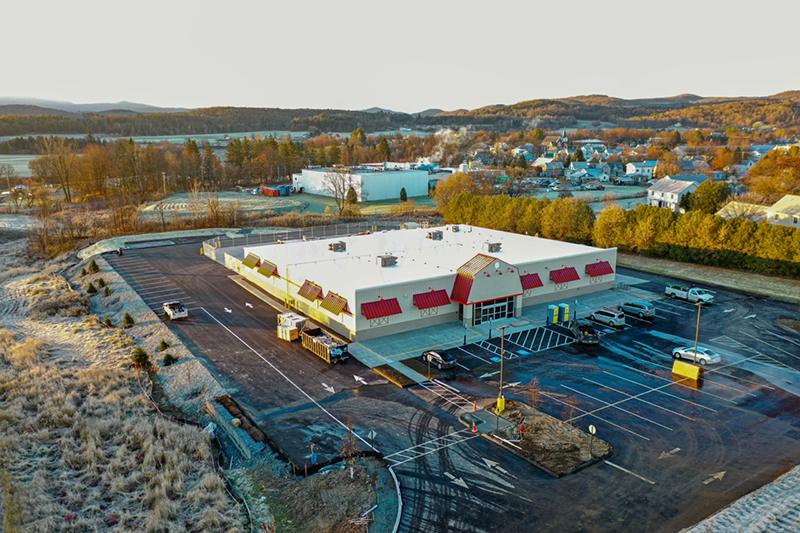 The Vermont store, located at 38 Jayview Dr. and Rte. 105, adjacent to the Hannaford Supermarket and McDonald's, has been developed by Enosburg Development Partners LLC. The N.H. store is located at 211 Rte. 108, and was developed by Somersworth Development Partners LLC. Both development companies are subsidiaries of New England Retail Properties, Inc.
Affiliated entities and partnerships of New England Retail Properties have represented as exclusive brokers and developers for more than 50 of the Tractor Supply Co. stores that have expanded throughout N.E. and Eastern N.Y. over the past 19 years. The new stores consists of 19,097 s/f of retail space along with 20,000 s/f of fenced outdoor display, sales space and a new garden center.
A team contributed to the success of these projects. Financing was handled by Matt Krokov of Peoples Bank; the architect is Glen Oxford of Oxford Architecture in Nashville; NH civil engineering was handled by Jim Cassidy of Hallisey, Pearson and Cassidy Engineering of Cromwell, Conn; Steve McLarty from Coastland Enterprises was site contractor in Enosburg, VT; Steve Wright for NASS was site contractor for Somersworth; WR Newman of Nashville was general contractor for both projects; Matt Darling of Palm Coast Capital was construction coordinator for the developer and Tom Moriarty Esq. of Moriarty, Paetzold & Sherwood P.C of Glastonbury, CT was legal counsel for both projects.