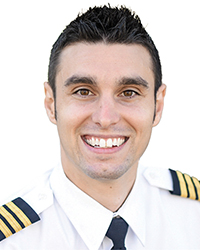 In case you missed it, the Summer Mixer, hosted at Birchwood Vineyards, was a huge success! The event helped raise over $20,000 for our non-profit CIBOR CARES. Thank you to all who attended, those who donated auction items ranging from Red Sox and Patriots Tickets to plane rides, and all of our generous sponsors!
A special congratulations to Bill Jean of Fulcrum Associates. Bill was the recipient of The Destefano Barrett Legacy Award for his commitment to NH CIBOR, his service as a board member and past treasurer, and champion of the real estate industry. Thank you Bill for all you have done and all you continue to do.
This event could not have happened without our great team of volunteers led by Scott Kingsley, of Primary Bank! Thank you team for making this event happen, and thank you to all of the board members and committee members who help make NH CIBOR one of the greatest commercial Realtor boards in the nation. Thank you again to all of the sponsors for the Summer Mixer - and a special thank you to Birchwood Vineyards for hosting us and your donation to the event!
Platinum Sponsors
of the Summer Mixer
• Colliers International
• McNabb Properties
• Summit Title Services
• TFMoran
• Tobey & Merrill Insurance
Gold Sponsors of the Summer Mixer
• Accurate Title
• Boufford Insurance Agency
• Bridges Bros. Movers
• Devine, Millimet & Branch
• First Street Business Brokers
• JANDZ Flooring & Paint
• NBT Bank
• Primary Bank
• The Valentine Group Gold
• VHB
• Waterstone Properties Group
Silver Sponsors of the Summer Mixer
• Alpha Inspections
• Asset Preservation
• Bank of New England
• CP Management
• Cross Insurance
• Fulcrum Associates
• NH Commercial Appraisals
• Property Tax Advisors
• SKC Creative Studio, Inc.
• St. Mary's Bank
• SVN/Masiello Group
For the latest list of events please visit: https://www.nhcibor.com/events/
Connect with us, your peers, and industry partners on Social Media:
Linkedin networking: https://www.linkedin.com/groups/8826285/
LinkedIn: https://www.linkedin.com/company/new-england-commercial-property-exchange/
Scott's LinkedIn: https://www.linkedin.com/in/scottforte/
Facebook: https://www.facebook.com/New-England-Commercial-Property-Exchange-345860156430/
Twitter: https://twitter.com/NECPE2
Instagram: https://www.instagram.com/newenglandcpe/
Scott Forte is the 2022 president of the NH Commercial Investment Board of Realtors, Bedford and is a commercial Realtor with Century 21 North East, Salem, N.H.