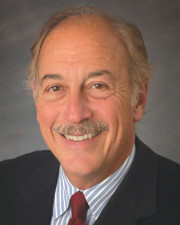 A lot has been said about the amount of new housing being constructed in the greater Boston metropolitan area. In Boston alone, almost 14 million s/f are under construction and 40 million more are in the planning and permitting stages. There is some debate over how many people can afford to occupy these new units, and yes, there may be some slow periods and/or reductions in price. Nonetheless, it is generally acknowledged that, even with so much being built, demand may still exceed supply. Fortunately, the same product may suit boomers as well as millennials.
The majority of units being built are apartments for rental, but a growing number are being built for condominium ownership. Either way, the units being designed are beautiful, often with big views, usually in improved or improving urban neighborhoods. Personally, I would love to live in many of these beautiful projects, and explore the great neighborhoods being improved or created: Think Seaport, Charlestown, East Boston, South End, not to mention Cambridge, and Somerville. Unfortunately, time, energy and funds preclude living in them all.
During this boom, design has changed away from mere artistic bricks and mortar to space suitable to accomodate services and "experiences." Whether built for millennials or baby boomers, the structures themselves are becoming somewhat adjunct to the services, activities and experiences that need to be provided within. In short, units are becoming more hotel oriented.
About 30 years ago, some cutting edge condominiums were being built in conjunction with hotels, typically for older occupants who wanted concierge service and access to hotel amenities and restaurants. Examples that come to mind are the Ritz in Back Bay and the Charles Hotel and Condominium in Harvard Sq. Now, projects have developed into new full 24/7 concierge service, specializing in assisting occupants, providing facilities and services to make life easier. New projects almost have to have:
• Open office areas with high technology, internet connectivity, etc.
• Great workout areas with staff trainers and sports classes
• Pools and spas with typical spa services
• Outdoor spaces, including roof decks and balconies for group BBQs, yoga classes, parties
• Large community areas for simply getting together, special events or functions
• Services such as dog walkers, childcare, catering services and so on.
The list goes on. The question that haunts one is "what happens when millennial tastes change?" Do the buildings become functionally obsolete, or can they be modified to provide newly preferred services in the same spaces? Have we gone too far in catering to specific millennial tastes, or is there enough overlap between millennial needs and baby boomer needs, as both demographics have an interest in moving towards easy living? Is there a housing mismatch, or can buildings be occupied by both millennial and boomer demographics?
In a recent article talking about a Harvard University joint study on housing, it was pointed out that millennial tastes are not only strong within their own demographic, but are influencing other demographics. The most likely influenced non-millennial is the baby boomer, since they are parents of millennials and have been observing and participating in that behavior in some cases for decades. In fact, at least among my friends, I would conjecture that most boomers would like to be millennials. Why not. They are actually looking for similar spaces, somewhat smaller, more modern, maintenance free, with services closely at hand.
While there may be some mismatches or unintended consequences, it seems that boomer/millennial preferences may be more in sync than in opposition. If so, the two largest demographics in our country, now totaling over 150 million are potentially, for now, in sync with housing preference. This may well change in the future as millennials have children, need schools, and more toward larger suburban spaces, or boomers need more assisted housing. However, for the time being, the downtown housing market, particularly in new buildings, should remain strong. It's a fortuitous synchronization of demographics for housing developers.
Daniel Calano, CRE, is the managing partner and principal of Prospectus, LLC, Cambridge, Mass.