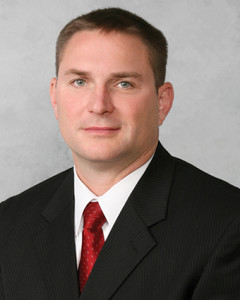 Did you know that one out of every seven manufacturing jobs in Rhode Island is at Quonset Business Park? A recent study conducted by Bryant University found that businesses located within the Park account for over 5,700 manufacturing jobs. That's 14% of all of Rhode Island's manufacturing employment. With over 200 companies, and more than 11,000 individuals working here, it's clear that Quonset Business Park is Rhode Island's leading engine of job creation and economic growth. Manufacturing plays an important role in that success.
Quonset has emerged as a key destination for many manufacturing businesses. Quonset's investments in infrastructure and the support of local, state and federal agencies have allowed us to build a business park that meets the demands of modern manufacturers. Not only do we provide access to different modes of transportation, we also offer modernized utilities, retail options, recreation facilities and several hundred acres of protected open space. Additionally, initiatives like our "site-readiness" program, are paying dividends for the businesses that plant their flag at Quonset Business Park. The 5,000 new jobs added (and $2 billion in private investment since 1980) in Quonset since 2008 is due in large part to the strong presence of manufacturing companies at the Park.
Manufacturing has found a home at Quonset and the Quonset Development Corporation (QDC) is positioning the park to build on that success. Recently the QDC embarked on a new initiative, designed to help current and future manufacturing tenants grow their businesses, when we broke ground on the first building in our new flex industrial campus
Each flex industrial building will range from 25,000 to 50,000 s/f and will contain office space, restroom facilities, and high bay (24' clear) manufacturing/assembly/warehouse space. The versatile space was designed to meet the diverse needs of modern manufacturers.
The QDC is excited to be able to provide these affordable, attractive, state-of-the-art facilities to new start-ups and existing manufacturers in our community and across the country. Our goal is to continue to provide our tenants with the modern infrastructure and predictable business climate that they need to succeed. No matter a company's size, Quonset is ready to help it grow and create more jobs for Rhode Islanders.
The overall plans for the flex-industrial campus include the construction of multiple buildings that will be phased in over several years. To learn more about the project and available space at Quonset, we encourage you to visit www.quonset.com/land/real-estate.
We are confident that Quonset's new flex industrial campus will build on the success of our existing manufacturers and lead to more job creation for Rhode Island.
Steven King, PE, is the managing director of the Quonset Development Corp., North Kingstown, R.I.