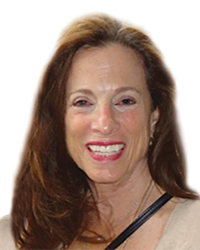 The Shops and Restaurants at Hudson Yards opened March 2019. This is a shopping center/mall adjacent to Chelsea and the Hudson Railroad Yards on the west-side of Manhatten. It is part of the largest real estate development in the city and is planned to be a city within the city replete with residential, office, hotel and public open spaces...totally reinventing a part of New York next to railroad tracks and older under utilized buildings.
This redevelopment project hit the planning boards roughly 12 years ago, and it looks it. Although everything is spanking new, very few aspects of the shops and restaurants seem new or innovative. For example, the majority of the stores are the same established brands that can be found in any reasonably upscale mall, such as Madewell, Stuart Weitzman, Kate Spade, Tory Burch to name a few. There is the typical upscale designer component of Louis Vuitton, Chanel, Coach, Tod's, just like in Copley Place and others of that ilk. While there is an attempt to please everyone with the big discounters H&M, Zara, and Uniqlo, the sum of the parts is rather ho-hum and yet it is huge vertically going up five-stories. There are restaurants, fast food offerings, and celebrity-chef offerings as well, but something is lacking. Only with the Little Spain store with its myriad Spanish food kiosks and restaurant, is there a sense of discovery and anticipation. Interestingly one space felt new and different. It is a shoppers lounge, a store-like space with a view to rest, have coffee or tea, take a shower, reboot your electronic devices, and who knows what else? Cost $6.00 per 30 minutes.
The point is, the retail at Hudson Yards, although new, feels old. Compare that to Bleeker St. where several new and different stores are opening, some of whom because of Brookfield's purchase of a few blocks to manage and others who see the handwriting on the wall: Shopping streets are coming back.
Most shoppers do not have the time nor inclination to be in an interior mall-type space regardless of art on the walls, high end glass and shiny steel décor, unless there is innovation with new and different stores. And when you think of the up and coming newest shopper, Gen Z, they as well as Millennials want stores and brands with whom they have identified, generally stores originating on the internet. It is not clear why that type of store is not found here, except perhaps because they could not afford it.
Carol Todreas is a principal at Todreas Hanley Associates, Cambridge, Mass.