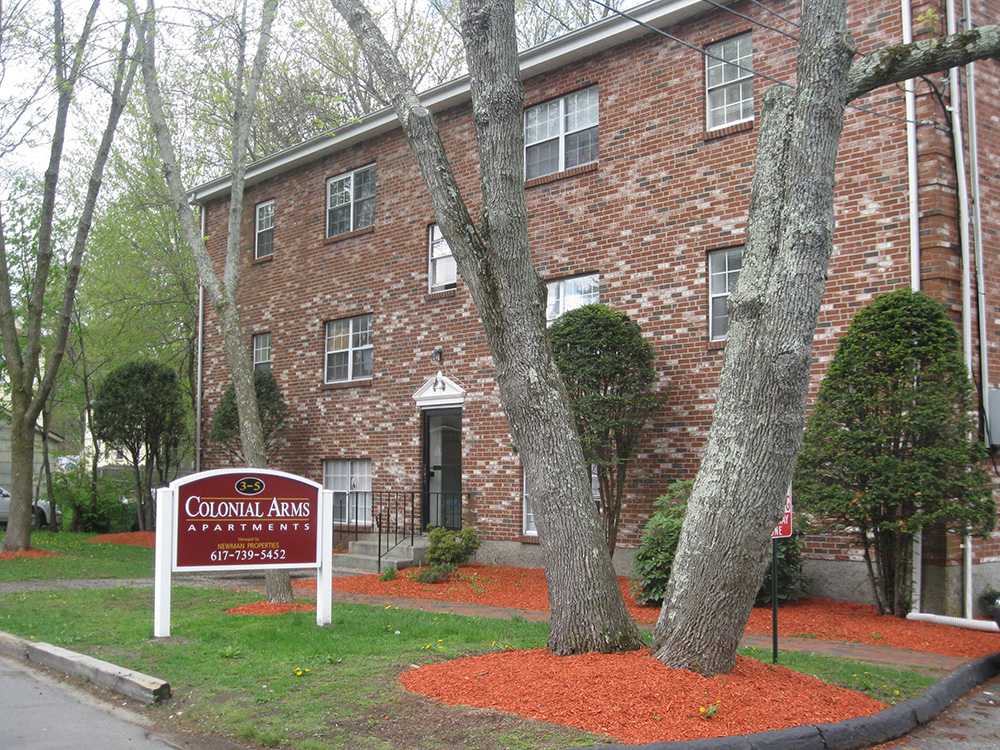 Framingham, MA Coleross James LLC, an entity owned by Newman Properties, completed the sale of Colonial Arms Apartments. Chuck Silverston of Unlimited Sotheby's International Realty represented the buyer. The asset sold for $5.4 million and will be part of a 1031 tax free exchange.
"Framingham is a strong market, but we are shifting our focus to the South Shore," said Matthew Newman, principal and owner of Newman Properties on why the company decided to sell the property.
Coleross James LLC owned Colonial Arms Apartments for eight years. The property includes two brick buildings, located at 3 & 5 Beaver Park Rd. Colonial Arms Apartments contain 36 apartments including studios, one bedrooms and two bedrooms. Many updates were made to the property by Newman Properties including new windows and sliding glass doors, and a new hot water system. Tenants have access to a coin operated laundry room on the first floor in each building, as well as a large parking lot with ample parking.
With a distinguished portfolio of residential and commercial properties, Newman Properties owns over 500 residential units as well as numerous office and retail properties. The company has bought and sold over $250 million worth of property in the areas surrounding Boston and Massachusetts' South Shore. Currently the company has acquisitions that are being converted to condos, some as renovation and add-value projects, others are buy and hold projects. In addition, the company is currently overseeing three development, ground-up construction projects, and is seeking new acquisitions.