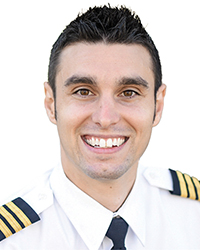 Summer is almost here, make sure to take advantage of the great weather and great networking opportunities NH CIBOR and NECPE offer!
June 9th
NH CIBOR Annual BBQ
This is a free event for NH CIBOR members and guests, you will be required to RSVP to this event. Registration is now open. Enjoy steak tips, burgers, hot dogs on the grill served with summer salads and various accompaniments, ice cream and beverages! There will be an open bar! Under the tent rain or shine. Find out who will be NHCIBOR's Realtor and Affiliate of the Year! Honor Society certificates will be awarded.
June 20th
NHCIBOR Charity Golf
Classic @ Breakfast Hill
This event is almost sold out! There may be an opportunity to register a foursome for golf! Thank you all who have signed up. I look forward to seeing you all on the course.
June 24th – SAVE the DATE Energy Seminar Class
This event will be offered both online and in person in Portsmouth on June 24th from 9-12:00 noon. Credits are to be determined. You must RSVP and pay online for this event. Registration will be open within this week.
August 4th
Summer Mixer 2022
Join a couple hundred of your colleagues for a great night of food, fun and drinks at Birchwood Vineyards - Plenty of networking, a cash bar, appetizers, silent auction, NH CIBOR Cares Annual Recognition Awards and more! All net proceeds to benefit NH CIBOR Cares.
Many sponsorship opportunities available!
Recurring Monthly Events
• 2nd Friday @ 8:30 Massachusetts Marketing Meeting @ Brickstone Square, Andover, Mass.
• 3rd Friday @ 8:30 Seacoast Marketing Meeting @ Insurcomm Portsmouth, N.H.
• 4th Wednesday @ 9:00 Statewide Marketing Meeting @ Matheson Education, Bedford N.H.
Reminder of our social groups:
For the latest list of events please visit: https://www.nhcibor.com/events/
Connect with us, your peers, and industry partners on Social Media:
LinkedIn networking: https://www.linkedin.com/groups/8826285/
LinkedIn: https://www.linkedin.com/company/new-england-commercial-property-exchange/
My LinkedIn: https://www.linkedin.com/in/scottforte/
Facebook: https://www.facebook.com/New-England-Commercial-Property-Exchange-345860156430/
Twitter: https://twitter.com/NECPE2
Instagram: https://www.instagram.com/newenglandcpe/
Scott Forte is the 2022 president of the NH Commercial Investment Board of Realtors, Bedford and is a commercial Realtor with Century 21 North East, Salem, N.H.