Westford, MA Newmark Knight Frank (NKF) completed 423,000 s/f in leases at Westford Tech Park. The 975,000 s/f, 92-acre, master-planned park offers class A office and research and development space for Boston's workforce. Located off I-495 at Boston Rd., Westford Tech Park is owned and managed by The Gutierrez Company. The ten building campus includes a Hampton Inn Hotel and has several full-service cafeterias, two fitness centers, and is walkable to restaurants and retail that neighbor the campus on Rte. 110. NKF represents The Gutierrez Co. in its leasing efforts for the park.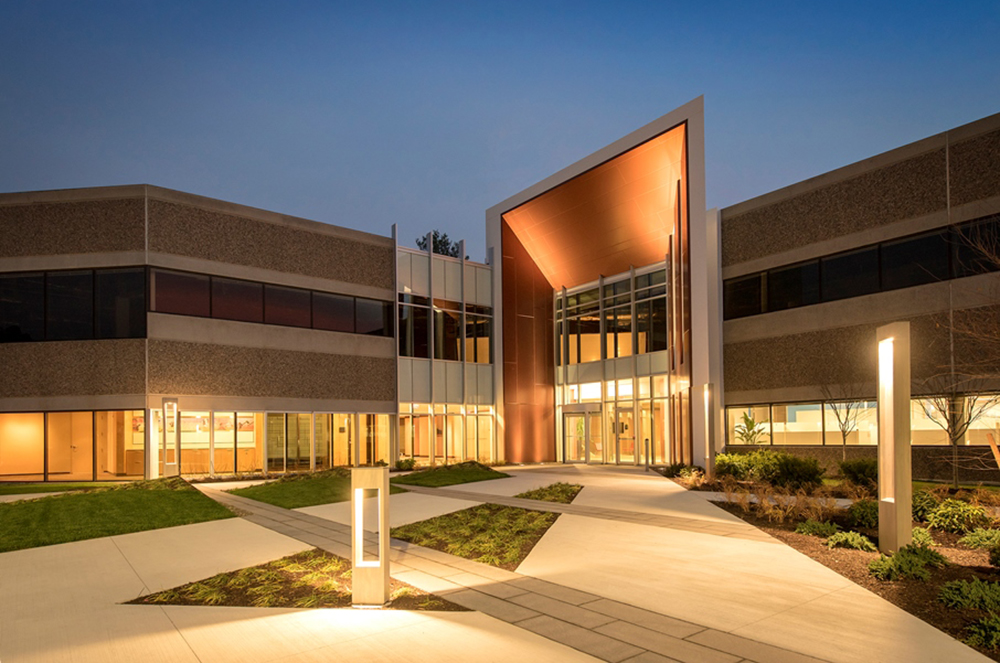 Recent transactions at Westford Tech Park include:
•Akamai - 5 Tech Park Dr. - 42,000 s/f
• Aspect Software - 5 Tech Park Dr. - 30,000 s/f;
• Performance Motion Devices - 1 Tech Park Dr. - 10,000 s/f;
• Kadant - 1 Tech Park Dr. - 14,500 s/f;
•Sonus Networks - 4 Tech Park Dr. - 98,000 s/f;
• Johnson Controls - 6 Tech Park Dr. - 75,000 s/f; and
• Juniper Networks - 10 Tech Park Dr. - 154,000 s/f.
"We are thrilled to retain and welcome an incredible group of exciting and cutting edge technology based tenants at our park. We believe this is the ultimate testament to the market, the park and proves positive that well located class A real estate owned by a strong sponsor does outperform the market. Over the past year we have invested significant capital to enhance the tenant experience at the park. There are additional leasing opportunities available ranging from 2,000 to 50,000 s/f," said Doug Fainelli, vice president of operations at Gutierrez Co.
"With close to a half million square feet of transactions in the past 12 months, Westford Tech Park shows that tenants are committed to parks that innovate and renovate to meet current demand and that are walkable to hip local retail and restaurants which we have adjoining us on Route 110," said Torin Taylor, executive managing director of NKF.
For 39 years, The Gutierrez Company had been a leader in the city's commercial real estate community. Their vertically integrated approach to leasing, development and construction allows Gutierrez to create projects that address its client's specific needs while improving the physical landscape.
The Gutierrez Company's portfolio includes office, R&D, industrial, retail and multi-family residential and exceeds 11 million s/f.
Newmark Knight Frank (NKF) is one of the world's leading commercial real estate advisory firms. Together with London-based partner Knight Frank and independently-owned offices, NKF's 15,000 professionals operate from more than 400 offices in established and emerging property markets on six continents. With roots dating back to 1929, NKF's strong foundation makes it one of the most trusted names in commercial real estate. NKF's full-service platform comprises BGC's real estate services segment, offering commercial real estate tenants, landlords, investors and developers a wide range of services including leasing; capital markets services, including investment sales, debt placement, valuation and advisory services; commercial mortgage brokerage services; as well as corporate advisory services, consulting, project and development management, and property and corporate facilities management services.