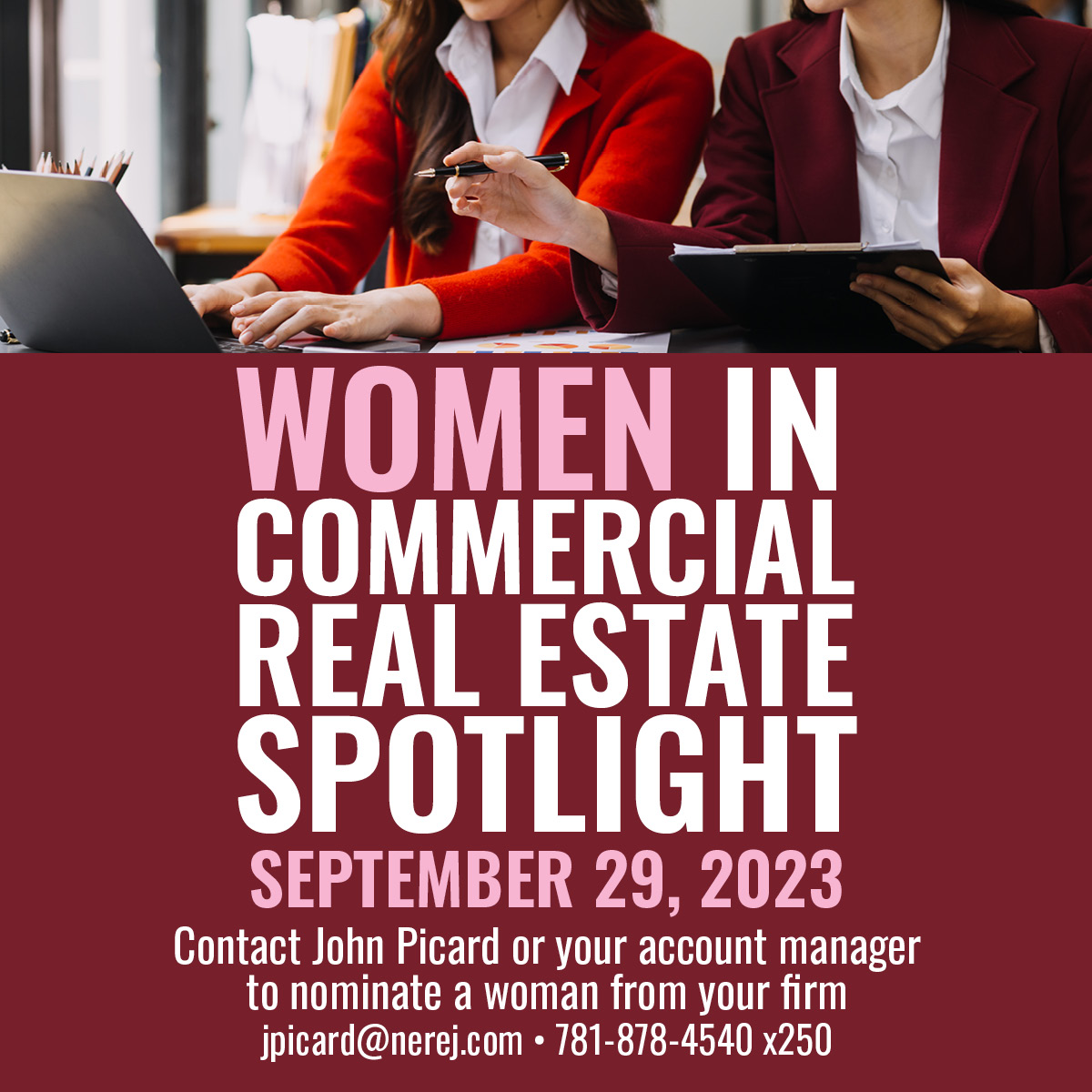 We are now accepting nominations and reservations for our annual WOMEN IN COMMERCIAL REAL ESTATE Spotlight! Being published in our September 29th issue, NEREJ will once again be recognizing the outstanding women from New England's commercial real estate industry and offering our readers key insights on their personal and professional achievements. Don't miss this chance to highlight someone from your firm.
Who qualifies for the Women in CRE spotlight? Any team member you wish to highlight that is excelling in their current role or making a valuable impact on the industry regardless of age or tenure. This could be a new hire, top performer, or seasoned veteran.
Examples from last years WOMEN IN CRE spotlight CLICK HERE
The deadline for all WOMEN IN CRE Q&A Profiles is September 14th.
Contact John Picard or your account manager today to receive an invitation to nominate a woman from your firm: [email protected]