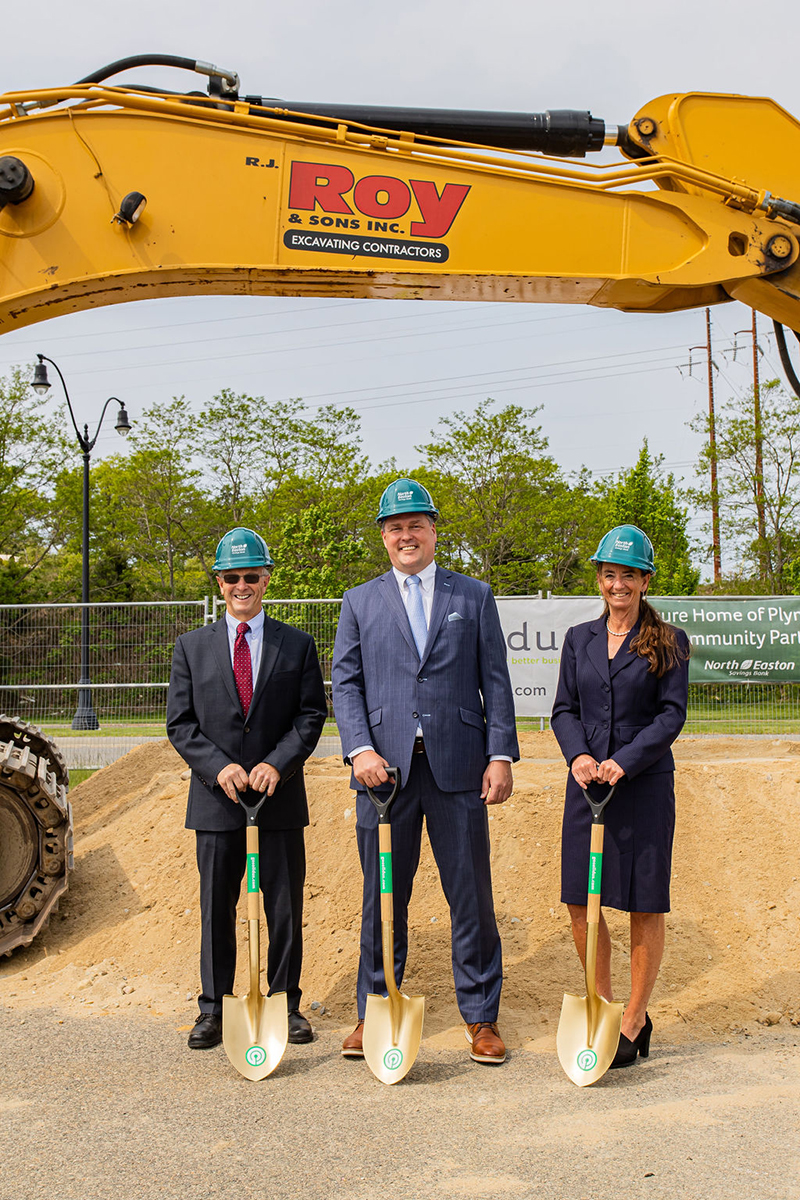 Plymouth, MA North Easton Savings Bank (NESB) held a groundbreaking ceremony on Tuesday, May 16th at the site of its new branch at 3 Commerce Way in the Cranberry Crescent Plaza.
As the town's community bank, NESB is building this new full-service branch to mirror the growing population and related financial needs of the town. The bank's current branch at 2 Pilgrim Way will be replaced by the new location when it is opened in early 2024.
Rich Spencer, NESB's president and CEO, opened the groundbreaking ceremony by welcoming and thanking those in attendance, which included town officials, area business leaders, and members of the bank's board. In Spencer's address, he highlighted the bank's commitment to local investment and supporting all members of the local community.
Amy Naples, executive director of the Plymouth Area Chamber of Commerce, also spoke to the crowd. She touched upon the positive impact the bank is having locally, but also spent time highlighting the difference the bank's employees have made through their volunteerism as well as direct philanthropy.
Designed to be a premium alternative to the big-banks, NESB has recently been named a Best-in-State Bank by Forbes, #1 Top Places to Work MA 2022, and #1 Top Workplaces USA 2023. The bank anticipates the full-service modern banking facility to open near the end of the first quarter 2024.