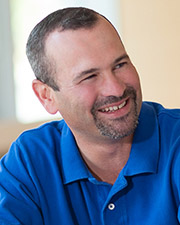 Cambridge, MA Northstar, a real estate services firm providing project management, development management and advisory services, has promoted John Townsend to associate principal.
Townsend joined Northstar in 2014 and has 20 years of senior level project management experience on a variety of capital, tenant improvement, and development projects.
Townsend's expertise spans all phases of the development process, including project definition, master planning, permitting, design, and construction administration.
Townsend's life sciences portfolio includes recent projects for Takeda Pharmaceuticals, Shire Pharmaceuticals, Baxalta, and Genzyme/Sanofi.
"John has done a phenomenal job securing and servicing life sciences and pharmaceutical clients. In fact, we are currently managing a 900,000 s/f pharma project at Cambridge Crossing in large part thanks to John's leadership," said Tom Fanning, president of Northstar. "John is the first shareholder promoted from within the firm. He is being recognized because he has demonstrated the right combination of skills and expertise – both tactical and strategic – to lead Northstar moving forward."
Prior to joining Northstar, John held roles as operations manager for SALLC development and senior project manager at both Trammell Crow Company and Phoenix Corporate Services. He is a member of CoreNet Global New England.