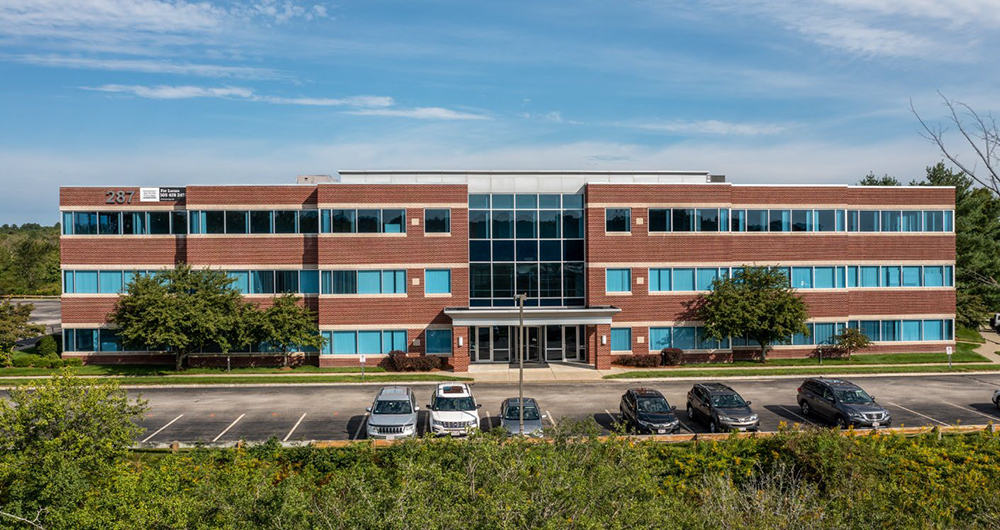 Westborough, MA Bret O'Brien of Greater Boston Commercial Properties, Inc. represented the owner of 287 Turnpike Rd. in two office transactions totaling 9,289 s/f within the 48,848 s/f building.
The first lease consisted of 4,886 s/f on the first floor to Palm Recovery and the second lease consisted of 4,403 s/f on the second floor to Priority Funding, LLC.
By completing these two leases, O'Brien has brought the first two floors to full occupancy.
O'Brien of Greater Boston Commercial Properties Inc. is now offering the building for sale. With visibility on Rte. 9 at a lighted intersection, five-foot-high ribbon glass windows, and a health club style fitness center, the property is an ideal class A purchase option. Medical office, biotech/pharma, and computer/technology companies can benefit from the buildng's back up generator.