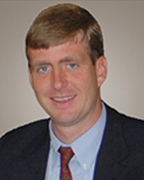 Bret O'Brien, Greater Boston Commercial Properties
Northborough, MA Bret O'Brien, president of Greater Boston Commercial Properties, Inc. completed a year of sales activity from June of 2015 to May of 2016 in which he sold over $27 million of real estate in the towns located between Rte. 128 and I-495. These transactions were primarily investment acquisitions of office, retail and flex/industrial facilities, where the purchasers intended to hold the properties long term as revenue generating assets. A prolonged period of low interest rates combined with uncertainty in the stock market has created an environment in which buyers are willing to accept record low capitalization rates in all three asset classes.
The result has been unprecedented prices in a frenzied and competitive commercial real estate investment arena, and Greater Boston Commercial Properties, Inc. has clearly carved out its niche in this area since the company was founded by Bret O'Brien in 2011.