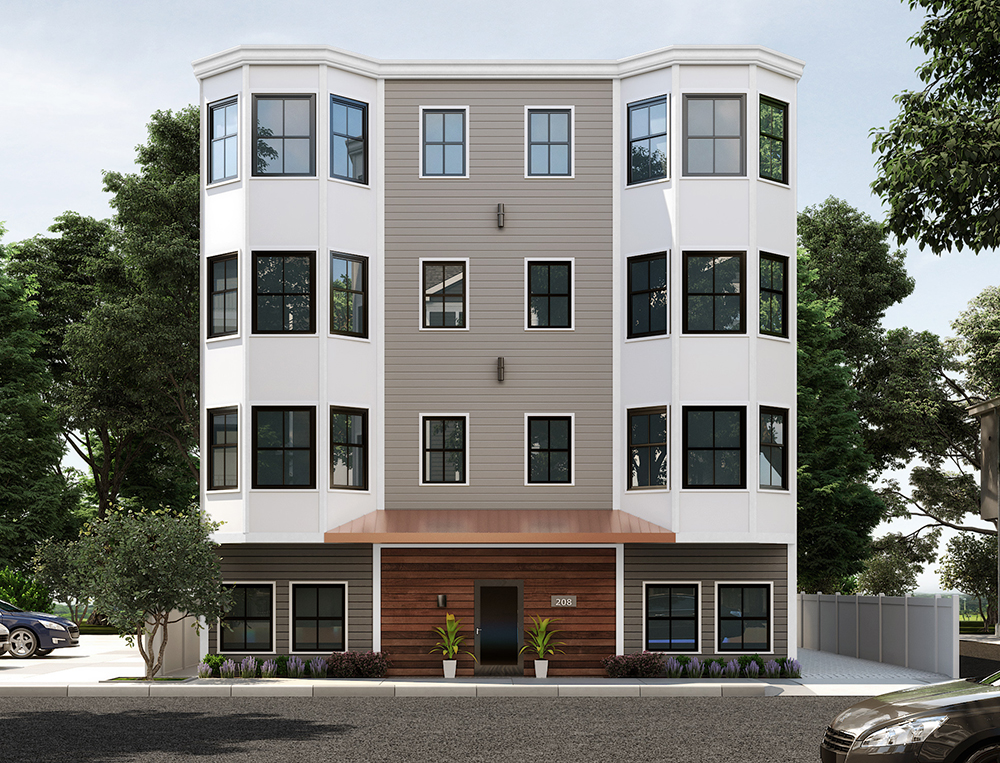 Chelsea, MA OnPoint Capital has started construction on an eight-unit condo project located at 208 Spencer Ave., known as Spencer Flats. The projected construction cost is $2.5 million. OnPoint Capital designed a building that will bring needed housing to the city, while maintaining the aesthetic of the neighborhood. The building will consist of two one-bedroom one-bath units on the first level, six two-bedroom two-bath through levels two, three and four. All of the units come with one deeded parking space and five of the two-bedroom units have their own private decks.
"Chelsea is a part of greater Boston that we think is really under-appreciated right now. It sits so close to downtown Boston and Somerville where many people work and it is just across the Chelsea River from East Boston which has been one of the fastest growing markets in the city. Chelsea has great public transit being on the commuter rail and having the Silver Line. Apart from being a nice place to live, you have easy access to the rest of Boston." said Garrett Hogan, principal, OnPoint Capital.
The Spencer Flats are expected to be completed in early spring of 2020.
OnPoint Capital is a private real estate investment and development firm that acquires, re-develops, and stabilizes properties in markets throughout greater Boston. Their specialty is acquiring properties with a value-add component ranging from re-positioning to re-zoning and development. OnPoint manages the development process from acquisition, through zoning and permitting to construction and sale.